12 islands Yacht Charter Turkey
12 Islands Yacht charter , which are situated around Fethiye Gulf are surrounded by a couple of small islands, hosts natural and historical beauties. Yassıcalar, Merdivenli Bay, Kleopatra Bay, Akvaryum Bay Tersane Island, Kızılada, Samanlık Bay, Turunç Bay, Karacaören. All these bays and islands with spectecular beauty welcome holidaymakers that want to spend their holiday at Yacht Tours.
MAIN PORTS
Yassıcalar or Yassıca Islands; where comes a lot of small islands together is prefered by especially families with children because of its shallow watersin some places. Photograph lovers can catch the visual viev of the area while some experience adrenalin moments by playing with water sports equipments.
The most important destinations of Twelve Islands is Tersane Island. It is also an ancient Greek settlement and this island satisfied the yachting charter guests with its sheltered structure, historical background and the calm blue sea.
Cleopatra Bay, takes the name from Cleopatra who visits this magnificient bay on her vacation. Today you can still see 'Cleopatra's hamam' ruins in the cool sea. Cleopatra Bay is one of the best stops of a yacht tours with its history, magnificient sea and the local trees on the island.
An place that can only be reached by the sea and wrapped into red when the sun sets. With all these species, its famous lighthouse and wonderful panaromic views, Kızılada gives great pleasure to the blue charter guests.
Twelve Island is a popular choice of yacht charter routes with the faboulus bays and green islands.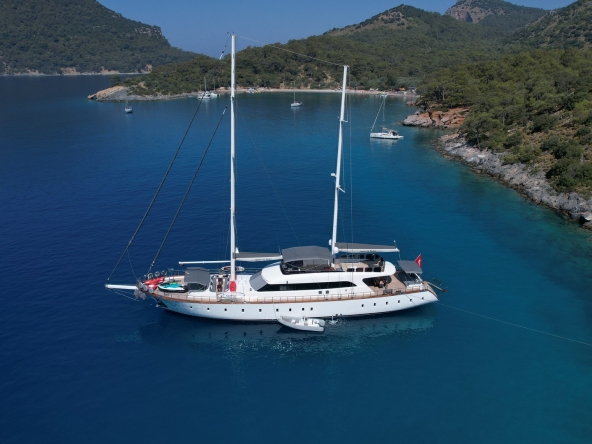 Unique Bays to Explore with Blue CruisesUnique Bays to Explore with Blue Cruise in Turkey The...