Unique Bays to Explore with Blue Cruises
Unique Bays to Explore with Blue Cruise in Turkey The stress of work throughout the year, the chaos of city life, and a life away from the sea and nature can be suffocating for everyone. Therefore, for your vacation, you can plan to do something different, transitioning from a passive life to a more active and enjoyable one, immersed in the sea and nature. For those who love the sea, blue cruises are an ideal holiday choice to experience a vacation immersed in the sea. Thanks to the geographical location in Turkey, blue cruises are commonly conducted in the Aegean and Mediterranean regions, allowing you to discover new bays every day and enjoy the clean waters of the sea by swimming. Moreover, the advantages of blue cruises are not limited to just this. In addition to swimming in the waters of the bays you discover, you can also engage in various sports activities you love, such as diving. Each bay and region offers a variety of sports based on the suitability of the sea. Depending on whether the sea is suitable, you can engage in your preferred sport. Of course, you can consult with your captain to get information about this.
During blue cruise journeys, you can step out of the waters of the bays and set foot on land. This way, you can explore the surroundings of the bay. The bays included in blue cruise routes are generally rich in natural and historical beauty due to their location. Thus, you can explore the natural and historical beauties up close and gain insights into the civilizations that once lived in these lands.
Aquarium Bay
Aquarium Bay, located on the Datça Peninsula, is a bay of unique beauty. It is situated right next to Palamutbükü Beach in Datça. It's not possible to reach Aquarium Bay by road; access is only available by sea via boats. Surrounded by mountains, this small bay is famous for its crystal-clear sea resembling an aquarium. It is known as one of Turkey's cleanest and clearest seas. While swimming in this bay, the clarity of the water allows you to observe many marine creatures and watch them. The bay is also ideal for diving, offering various underwater beauties during dives. Therefore, if Aquarium Bay is part of your blue cruise itinerary, be sure not to forget to bring your snorkeling gear. Additionally, the waters of this bay are cold, and the colorful stones on its beach are eye-catching. These stones are primarily red and pink. With its cave-like hollows, you can have an enjoyable holiday experience by making new discoveries in the bay.
Gökgemile Bay
Gökgemile Bay is situated within the boundaries of the Dalaman district in Muğla. The Kapıdağ Peninsula, located in the Kapıdağ Peninsula, harbors several magnificent bays. Gökgemile Bay is one of these bays. This bay is known for its sunny days. It's an exceptional bay that extends toward the Mediterranean through two green capes covered with trees. Gökgemile is a very secluded bay, only visited by blue cruise boats. There are camping areas and a trekking route in the bay. Taking a morning walk here can be enjoyable and relaxing. If you're seeking tranquility during your blue cruise, you should definitely include Gökgemile Bay in your route.
Kızılkum Bay
Kızılkum Bay is located within the boundaries of Adaköy in Marmaris. With its unique beauty that leaves viewers in awe, this bay is located right across from Orhaniye. Kızılkum Bay got its name from the sandy shores that stretch into the sea like a road. There's no access to this bay by land, so you can only reach it by sea. Because of the lack of land access, this bay is relatively quieter compared to other bays. This unique bay has become one of the stopping points for blue cruises due to its untouched nature and turquoise-colored sea.
Kaleköy
Kaleköy is located within the Üçağız village of Antalya's Demre district. The most significant feature of this bay is the presence of numerous historical ruins. The magnificent nature of Kaleköy is complemented by the historical ruins that are also present in the bay. The region hosted the Lycian civilization in ancient times. Therefore, you can see many historical structures from the Lycian civilization here. This is why this bay is visited by thousands of local and foreign tourists every year. By adding Kaleköy, where you can find both natural and historical beauty, to your blue cruise itinerary, you can have a wonderful vacation. Additionally, Kaleköy is considered a first-degree natural site. Many beauties and worth-exploring things await you in this bay. Loggerhead sea turtles, its unique nature, Lycian tombs left behind from the ancient civilization, and Simena Castle are among the beauties you can encounter here. For a quiet and peaceful vacation where you can be alone with nature and history, you must definitely visit this place.
Dişlice Island
Dişlice Island is a very small island located among the bays of Marmaris. This island is relatively less known compared to other places and is therefore more peaceful. Located under the jurisdiction of Marmaris Hisarönü, this small island can offer you a peaceful and serene day by adding it to your blue cruise route. The sea around this island is very calm, and the island has numerous small beaches. Moreover, due to its lesser-known status, it has managed to retain its cleanliness and boasts untouched, magnificent nature. If you're planning a vacation that's remote, peaceful, and conducive to relaxation, you should definitely visit this island. Despite its small size, you can explore the island on foot and capture magnificent photographic scenes by climbing to the highest point of the island. A vacation on Dişlice Island will offer you a serene and tranquil experience. After your stay here, you'll feel completely refreshed, with a sense of sweet tranquility enveloping you.
Plan Your Blue Cruise for This Summer!
Embarking on a blue cruise is undoubtedly a thought that's part of many people's vacation plans. Some people put these vacation plans into action by setting sail on a Blue Cruise with Boat Rentals. However, some individuals never get around to it, due to various reasons, including financial constraints or not having sufficient knowledge about renting boats or gulets. In fact, all of these thoughts are not obstacles to going on a blue cruise. To go on a blue cruise, all you need to do is set a budget for yourself and rent a boat. There is a suitable gulet boat for every budget and comfort level. After renting a boat, you should gather information about the boat from its owner. Additionally, before setting sail, you should exchange information with the captain to get detailed information about the destinations to be visited. Actually, once you've determined the blue cruise routes you want to visit, you'll realize that the other aspects of the journey are primarily technical matters. Planning your blue cruise for this summer will definitely be in your favor. Remember that the earlier you make reservations, the more options you have to choose the perfect boat vacation from a wide range of choices.
In Turkey, there are many beautiful routes for blue cruises along the coasts of the Aegean and Mediterranean Seas. You can discover various bays, coves, ports, and historical and natural beauties during your blue cruise. A blue cruise will provide you with a dynamic and unique vacation experience.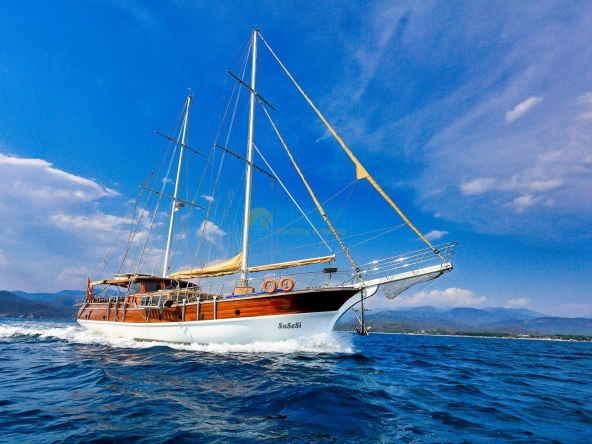 Beds:

5

Bath - WC:

5

25

Meter

Guests:

10

Gulets, Luxury Gulets
Details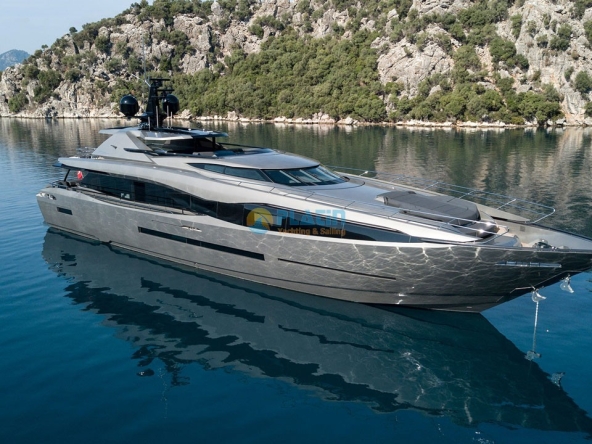 Beds:

5

Bath - WC:

5

38

Meter

Guests:

10

Motor Yachts, Trawler
Details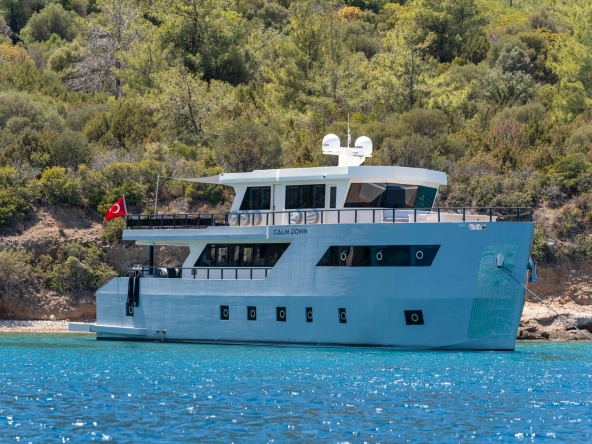 Beds:

6

Bath - WC:

6

30

Meter

Guests:

12

Motor Yachts, Trawler
Details