Trawler Rental and Trawler Charter with Platin Yachting in Fethiye, Bodrum, and Marmaris
 Platin Yachting Expands Trawler Rental and Charter Services to Fethiye, Bodrum, and Marmaris – Unlock the Wonders of Turkey's Coastline!
In an exciting development, Platin Yachting, the renowned provider of luxury yacht experiences, is delighted to announce the expansion of its trawler rental and charter services to the picturesque coastal destinations of Fethiye, Bodrum, and Marmaris in Turkey. With this expansion, Platin Yachting brings its expertise and unparalleled service to some of the most stunning sailing grounds in the world, offering an unforgettable experience along Turkey's vibrant coastline.
Platin Yachting's trawler rentals in Fethiye, Bodrum, and Marmaris offer a unique opportunity for sea enthusiasts to explore Turkey's hidden treasures independently. Set sail on your own terms and create an itinerary tailored to your desires. Navigate the crystal-clear turquoise waters, discover secluded bays, and immerse yourself in the rich cultural heritage that these coastal towns have to offer. Platin Yachting provides a diverse range of trawlers, allowing you to choose the perfect vessel for your Turkish adventure.
For those seeking a worry-free voyage, Platin Yachting's trawler charters in Fethiye, Bodrum, and Marmaris present an unrivaled opportunity to indulge in luxury and relaxation. With a dedicated crew attending to your every need, you can unwind and soak in the beauty of the Turkish Riviera. From experienced captains who navigate the enchanting waters to skilled chefs who create exquisite culinary experiences, Platin Yachting ensures a seamless and opulent journey. Whether you're planning a family reunion, a corporate retreat, or a romantic getaway, their trawler charters guarantee an unforgettable experience.
Platin Yachting: Sail the Turkish Coastline in Style
Experience the beauty and charm of Fethiye, Bodrum, and Marmaris like never before with Platin Yachting's trawler rental and charter services.
Discover Coastal Marvels: Sail along the stunning Turkish Riviera, exploring ancient ruins, vibrant markets, and pristine beaches.
Tailored Experiences: Customize your journey with Platin Yachting's expert team, ensuring every aspect of your trip reflects your preferences.
Luxurious Amenities: Indulge in the comfort of elegantly designed trawlers, equipped with state-of-the-art facilities and luxurious interiors.
Unmatched Service: Experience the epitome of hospitality as Platin Yachting's professional crew attends to your every need, ensuring a seamless and unforgettable voyage.
Unforgettable Memories: Create lasting memories with your loved ones against the breathtaking backdrop of Turkey's coastline.
Call now to reserve your trawler rental or charter with Platin Yachting and embark on an extraordinary adventure along the enchanting shores of Fethiye, Bodrum, and Marmaris. Prepare for a voyage that will captivate your senses and leave you with memories to treasure forever.
The wait is over! Platin Yachting invites you to experience the pinnacle of luxury and adventure as you sail through the idyllic destinations of Fethiye, Bodrum, and Marmaris. Whether you choose the freedom of trawler rental or the indulgence of a fully crewed charter, Platin Yachting promises an unforgettable journey along Turkey's captivating coastline. Contact Platin Yachting today and let them guide you on an extraordinary maritime odyssey like no other.
Trawler Charter Destinations
Platin Yachting offers a diverse range of trawlers for charter in Fethiye, Bodrum, and Marmaris. The specific types of trawlers available may vary depending on the availability and fleet of Platin Yachting. However, here are some common types of trawlers that are often utilized for charter services:
Traditional Trawlers: These trawlers are characterized by their classic design and comfortable cruising capabilities. They typically feature spacious interiors, well-appointed cabins, and a range of amenities to ensure a luxurious experience on the water.
Expedition Trawlers: Designed for long-range cruising, expedition trawlers are built to navigate various weather conditions and explore remote destinations. These trawlers often offer enhanced stability, extended fuel range, and advanced navigation systems.
Luxury Motor Trawlers: Combining the elegance of a motor yacht with the functionality of a trawler, luxury motor trawlers offer a perfect blend of comfort and performance. They feature stylish interiors, spacious decks, and state-of-the-art facilities for a premium charter experience.
Customized Trawlers: Platin Yachting may also provide customized trawlers designed to meet specific client preferences and requirements. These trawlers can be tailored to offer unique amenities, layouts, and features, ensuring a personalized charter experience.
It's important to note that the availability of specific trawler models may change over time. To get the most accurate and up-to-date information on the trawlers available for charter in Fethiye, Bodrum, and Marmaris with Platin Yachting, it is recommended to directly contact their team or visit their website for the latest fleet details and options.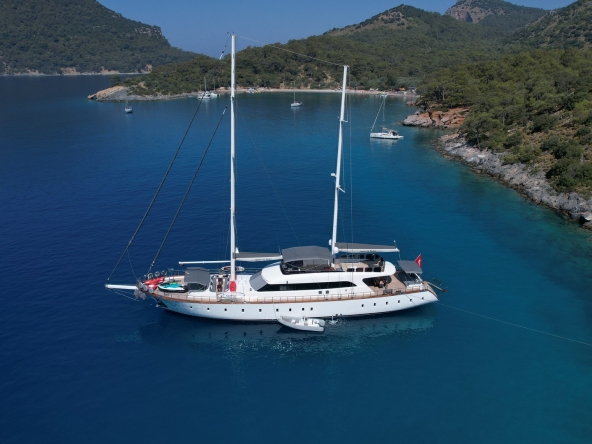 Unique Bays to Explore with Blue CruisesUnique Bays to Explore with Blue Cruise in Turkey The...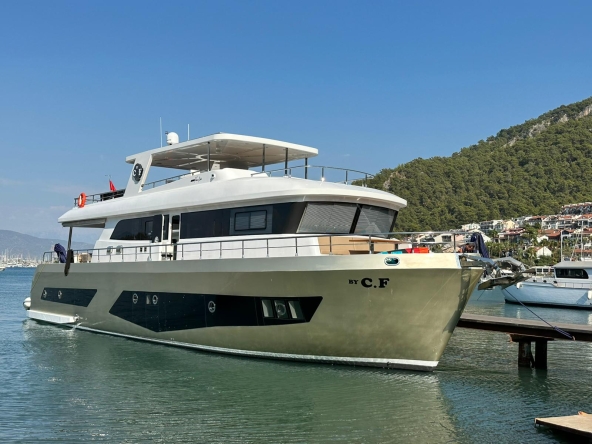 Beds:

4

Bath - WC:

4

23

Meter

Guests:

8

Motor Yachts, Trawler
Details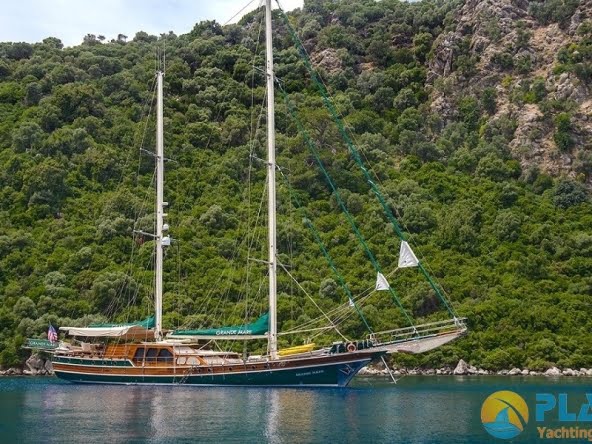 Beds:

6

Bath - WC:

6

34

Meter

Guests:

12

Deluxe Gulets, Gulets, Luxury Gulets
Details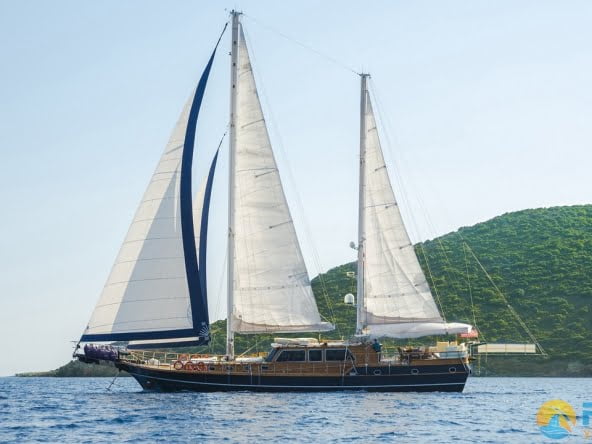 Beds:

5

Bath - WC:

5

28

Meter

Guests:

10

Gulets, Luxury Gulets
Details