Turkey Yacht Charter
Turkey Yacht Charter Many people around the world work all year long to spend a perfect holiday with the company of an azure blue sea and warm shining sun. Of course, it is possible to enjoy the turquoise waters from the beach and seaside. However, for those who want to get integrated with the outstanding sea and sun in the hot summer days; the yacht charter is the best option among all others. Unknown and unidentified bays with natural beauties are awaiting the sea-lovers with a yacht charter. We most probably all know the beauty of the sea when seen from the seaside. Yet, have you ever seen the landscape from the sea or the beautiful and stunning sunset? In order to ensure this luxury and unforgettable experience, a yacht charter must be your next plan for this summer! For an authentic and sophisticated sea experience with a yacht charter, let us introduce you to the most common rental yacht models first.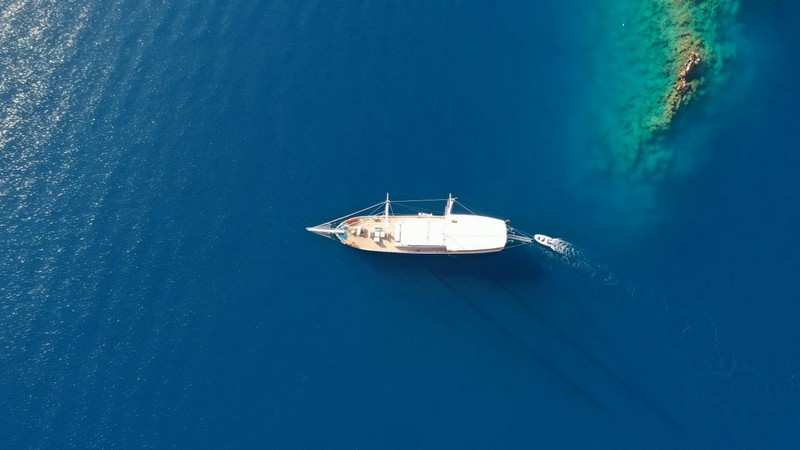 Turkey Yacht Charter
Yacht Charter Models in Turkey
Generally, yacht models consist of four groups. These four groups are namely the Gulet Yachts, Catamaran Yachts, Sailing Yachts, and Motoryachts. To identify the different purposes of these yachts and ease the decision-making process for you while choosing the most suitable yacht for your needs and desires; we created small definitions for each yacht charter model below.
Sailboat-Style Model: Gulet Yachts
Besides from being the most popular and rented yacht model, this type of yacht is wooden and two-masted. We would recommend you to take this yacht charter model if you want to explore the eye-catching sea with your big family and friends since it is perfect for visiting unknown bays and places and provides space for everyone. Comfort is the second name of Gulet yachts. So, if you are a comfort lover you can choose this option that also provides a crew if desired.
Turkey Yacht Charter
Special Interest Model: Catamaran Yachts
For an unforgettable and unique blue cruise experience, the special interest yacht charter model namely, the Catamaran yachts are the best options. Thanks to the double hull system comfort and safety are enhanced while entertainment is at its fullest. These yachts are mostly preferred for long-distance journeys since it provides a two-boat design accompanied by a powerful engine.
Intense Sun and Wind: Sailing Yachts
This option is perfect for those who are looking for a voyage where no motor sounds are and a calm atmosphere has authority. In addition, this yacht charter model shares the responsibilities with the user since it is considered as a more independent and smart model of yachts. However, it ensures a harmonious integration of the sun, wind, and you. The sailing yachts are mostly preferred in special occasions and with few people.
Luxury and Elegance: Motoryachts
Motor yachts catch all eyes with its excellent rich and luxurious appearance. For luxury and elegance lowers, this yacht charter model is the best option unquestionably. Additionally, the Motoryachts are well-known for their engine power, thus, their speed. If a luxury voyage with a lot of speed on the glamorous blue seas is aimed, do not hesitate to choose the Motoryachts.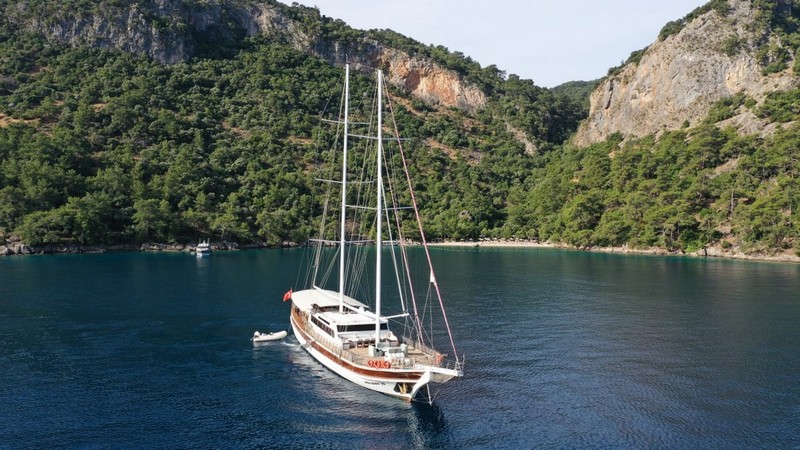 What Should Be Considered in Yacht Charter
Firstly you should check in yacht charter if the place is adequate for the number of persons that will join the cruise. Otherwise, you will have accommodation problems. Secondly and most importantly, a WC and bathroom are essential for hygienic toilet requirements. The fuel type is another aspect to be considered when charter yacht. While some fuel types are more expensive, others such as Diesel are more budget-friendly. Last but not least, details such as cleaning and first aid bags, all equipment that may be needed should be on board.