Gay Yacht Charter
Gay Yacht Charter Who wouldn't want a holiday opportunity in the open waters of Turkey, a magnificent country where history meets nature and creates a symbol of peace and harmony? We do our best to provide you with a vacation that offers just that. With our private yacht chartering services all around Turkey, you can explore the beautiful crystal clear waters, and enjoy true freedom in the open seas. Who knows what will be waiting for you in the free and open sea? Perhaps you will discover natural beauties never before seen to the eye, perhaps it'll be a proper adventure! Platin Yachting's gay yacht chartering service offers you the best of the best, while also providing you with a crew that is open-minded and well-humored.  
YACHT CLASSES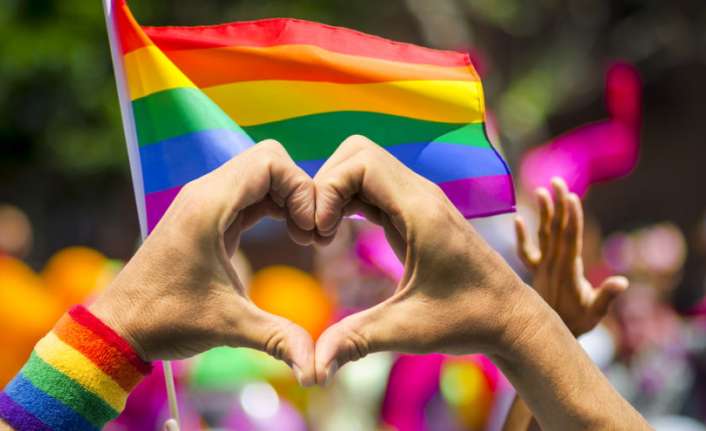 Gay Yacht Chartering Service
Gay Yacht Charter To have the best chartering experience possible, selecting the right crew can even be more important than the yacht itself at times. With our open-minded and LGBT-friendly crews, we guarantee with utmost care and passion that you will see nothing but friendly, smiling faces. Platin Yachting has many years of experience in the field and is one of the most-desired services throughout Turkey. We offer you a beautiful vacation, an open-minded crew, and memories that you will want to cherish forever.  
What Gay Yacht Chartering Can Offer 
Platin Yachting's LGBT-friendly yacht chartering service awaits you with beautiful opportunities. Here are just some of the things that await you in your beautiful vacation. 
Have you ever seen the clear sky and night stars in open waters? Time to remind what beauty can encompass on a human scale. Heartfelt feelings, the beauty of nature, the beauty of history, and anything else that can be loved – that is, everything wonderful! We offer all to our customers, all to the extreme.
Once you've determined your route, all that's left is to head towards your desired destination! You can swim and enjoy swimming in all the magnificent places that catch your eye in the seas you sail. The opportunity to sunbathe at any time of the day, exactly the way you want without being disturbed is also the polish.
Do you like fishing? If so, with Platin Yachting's gay yacht chartering service, you can fish as you wish in the open waters.
Home comfort. With the comfort and convenience we provide, you will not feel far from your home. On your yacht tour, where real freedom meets the peace of home, delicious meals await you, all cooked just in the way you want. 
Gay Yacht Charter – Contact Us
Have you decided to charter your private boat and sail from the ports of Turkey towards magnificence? Then you are on the right page. Our team, which has many years of experience in its work, will do its best to offer you the holiday you want. After you decide what type of boat you want, we ask how many employees you want and your preferred routes. We attach great importance to customer requests and try to meet them with care. You can find our contact info just by clicking on this page.
Gay Yacht Charter in Turkey and Greece
Embarking on a luxury yacht charter is a dream for many travelers, and now, the world of yacht charters is embracing inclusivity with gay yacht charters in the stunning destinations of Turkey and Greece. Platin Yachting, renowned for their exceptional service and attention to detail, is at the forefront of offering luxurious and inclusive experiences to LGBTQ+ travelers. Join us as we explore the world of gay yacht charters and the unparalleled beauty that awaits in Turkey and Greece.
Exquisite Destinations:
Turkey and Greece offer an exquisite backdrop for a gay yacht charter, with their pristine coastlines, breathtaking islands, and rich cultural heritage. From the idyllic shores of Turkey's Bodrum Peninsula to the captivating Greek islands of Mykonos and Santorini, these destinations provide a perfect blend of natural beauty and vibrant LGBTQ+ scenes.
Luxury Yachts and Unmatched Comfort:
Platin Yachting boasts a fleet of luxurious yachts, meticulously designed to provide the utmost comfort and style. From sleek motor yachts to traditional Turkish gulets, these vessels offer spacious cabins, opulent lounges, and state-of-the-art amenities. Every detail is carefully curated to ensure an unforgettable experience for guests.
Tailored Itineraries:
Gay yacht charters with Platin Yachting offer tailored itineraries to cater to the desires and preferences of LGBTQ+ travelers. Whether you seek lively parties and entertainment or secluded anchorages and serene beaches, the itineraries can be customized to create the perfect balance of excitement and relaxation. Discover hidden gems, visit historic sites, and immerse yourself in the local LGBTQ+ culture.
LGBTQ+ Friendly Crew:
Platin Yachting takes pride in its professional and LGBTQ+ friendly crew members who are dedicated to providing exceptional service. The crew's warm hospitality and understanding of LGBTQ+ needs ensure that guests feel welcomed, respected, and comfortable throughout their charter experience.
Embracing Local Experiences:
A gay yacht charter with Platin Yachting allows you to not only experience the luxury of the yacht but also immerse yourself in the local culture and cuisine. Explore charming coastal towns, enjoy vibrant nightlife, and indulge in the tantalizing flavors of Mediterranean cuisine. Platin Yachting's local expertise ensures that you have the opportunity to discover the hidden treasures of each destination.
Embarking on a gay yacht charter with Platin Yachting in Turkey and Greece is an extraordinary way to experience the pinnacle of luxury, relaxation, and inclusivity. Immerse yourself in the beauty of the Mediterranean, connect with like-minded travelers, and create memories that will last a lifetime. Platin Yachting's commitment to excellence and their understanding of the unique needs of LGBTQ+ travelers ensures that every moment of your charter is filled with bliss and joy.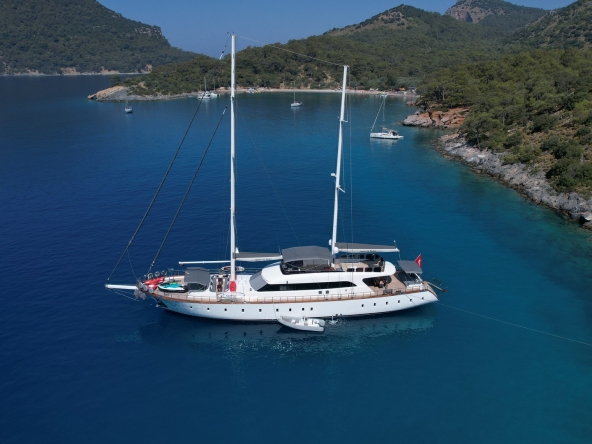 Unique Bays to Explore with Blue CruisesUnique Bays to Explore with Blue Cruise in Turkey The...