Lesbian Gulet Charter
Lesbian Gulet Charter Our gulets, unique to the southwest coast of Turkey, are as comfortable as five-star hotels. From the fabulous shores of Turkey to the wonderful islands of Greece, we do whatever we can to make your dream vacation come true. Whether you are seeking an unforgettable trip with your romantic partner or just looking for some good time with your friends and loved ones, Platin Yachting has everything that you want.
Lesbian Gulet Charter Video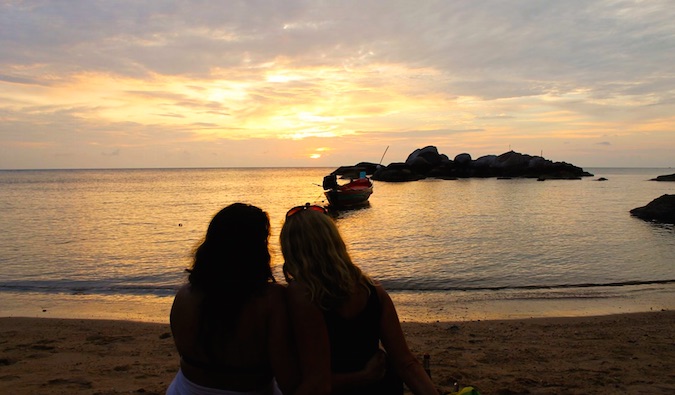 Lesbian Gulet Charter Service
Mostly preferred for near-the-coast trips, gulets can still travel through the breathtaking open seas. We offer you a chance to explore natural beauties, in a way that will be a wonder to your eyes and a miracle to your heart. We, as the much-famed Platin Yachting, Our lesbian gulet service provides you with privacy like no other and gives you the comfy atmosphere you can only find in your beautiful home. Our gulet boat chartering services has always been one of the most appreciated services throughout the whole of Turkey. With our LGBTQIAP+ friendly team and staff, we offer you sympathy and private vacation that is bound to be memorable.
The Advantages of Lesbian Gulet Chartering
Are you a nature lover just like us? Do you enjoy the light touch of a summer breeze and wonderful scenery that carries every shade of green? What about the crystal-clear waters moved by a never-ending flow? If you share our love with all these things and much more, you're bound to set off on a wonderful trip that will be forever in your beautiful memory. The routes and the destination of your chartered gulet can be personalized to how you want to spend your time. The food and the number of our staff can also be decided by you. With the endless choices we offer, your vacation can be exactly how you want it to be. Platin Yachting always prioritizes customer satisfaction and a well-humored team. Let's talk about some of the best advantages we offer you here.
The comfort and coziness we offer are like no other. Think about sitting in a comfy spot, taking a sip from the drink you want, listening to the music you both like, and watching the beautiful night sky! All at once! Platin Yachting is bound to be a great vacation choice.
Have you ever tried swimming in the open seas? Swimming is great, and even greater when you are in a wonderful environment with nothing to disturb your peace. You can also sunbathe as much as you want!
There are beautiful memories to be achieved, and much to cherish. Why not use this as a chance to explore open seas? Find new places, and never stay back from getting into a new adventure!
Are you interested in sea sports? Some great opportunities are waiting for you!
Lesbian Gulet Charter – Contact Us
You can contact us from this page for any questions that you might have about lesbian gulet chartering. We will do our best to answer every question and tailor you the vacation of your dreams!
Lesbian Yacht Charter
Lesbian Yacht Charter Yacht chartering vacations are one of the best options for people looking for some peace of mind. The main reason for this is that yacht cruising provides you with freedom of space and comfort and offers a care-free environment. We do our best to provide you a calm environment, while also making sure you get plenty of opportunities to have some proper fun! You can experience the vacation of your dreams and sail from the ports of Turkey to the wondrous peaks of nature. One of the foremost choices for those who want to charter a yacht is to do it with Platin Yachting. Your chartering trip, where endless natural beauties await you, is bound to be unforgettable. Platin Yachting not only offers the most attractive beauties of Turkey but also offers superior opportunities in terms of vacationing.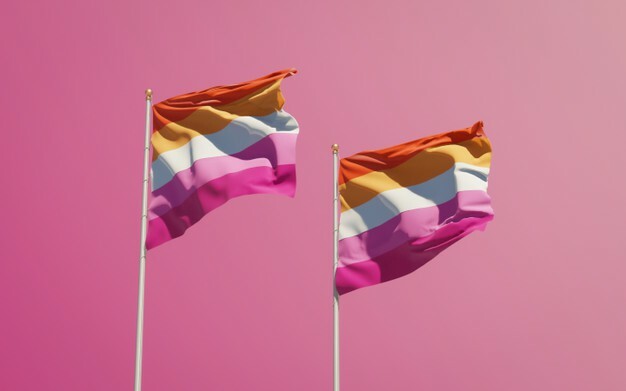 Lesbian Yacht Chartering Service 
You can be with the person you love, and experience lovely moments with your beloved partner. Our lesbian yacht chartering service offers you everything you need to be truly free and private during your vacation. Thanks to our experience on the seas, you will have a completely trouble-free holiday and your peaceful environment will not be disturbed, not even for a moment. Our lesbian yacht chartering service provides our customers one of the most carefree, comfortable, and freeways to have a vacation. We look forward to tailoring you a vacation that provides everything you want, with our open-minded and LGBT-friendly crews working to make your trip better. 
What Plating Yachting Offers With Lesbian Yacht Chartering Service
The vacation of your dreams may be waiting for you with the yacht chartering service we offer. Here are just some of the things we offer you for your chartering adventure. 
You can sail toward the seas and discover the beauty of nature and waters more closely.
You can enjoy the open sky at night with your loved one, and be alone with the loving breeze of the sea. You can read a book against the stars.
The places where you will have the opportunity to swim will be much more diverse. You don't have to worry about crowded beaches during your holiday with your chartered yacht. You can swim in the sea and enjoy it wherever it is convenient!
You can fish. You can fish wherever you find fit and reasonable. If you are interested in water sports, your holiday with a chartered yacht provides the best conditions for them! 
Lesbian Yacht Charter – Contact Us 
Have you decided to spend your holiday by yacht chartering? In this case, we are very pleased to say that you are in the right place. All of the boats we have are duly properly maintained and will provide the comfort and convenience you are looking for. Our customers and potential customers who want to take advantage of the gulet boat rental service can contact us from this page. We show utmost care to our customers who contact us and answer any questions they might have. Lesbian-friendly yacht chartering is on the peak with Platin Yachting 
Lesbian Gulet Charter with Platin Yachting
Platin Yachting, a renowned luxury yacht charter provider, offers a unique and tailored experience for lesbian travelers and groups through their Lesbian Gulet Charter. This exclusive charter ensures a safe, welcoming, and luxurious environment for lesbian individuals and couples to enjoy a private sailing vacation. In this blog post, we will explore the essence of the Lesbian Gulet Charter with Platin Yachting, the available destinations, group size requirements, privacy, and the exceptional experience it offers.
The Essence of the Lesbian Gulet Charter with Platin Yachting:
Platin Yachting's Lesbian Gulet Charter is a bespoke sailing experience designed specifically for lesbian travelers. With a deep understanding of the importance of inclusive travel, Platin Yachting creates a space where lesbian individuals and couples can relax, connect, and explore the stunning destinations of their choice in a safe and supportive environment.
Destinations for Your Lesbian Gulet Charter:
Platin Yachting offers Lesbian Gulet Charters in various breathtaking destinations, including Bodrum, Fethiye, Marmaris, and the Greek islands. These coastal regions are renowned for their natural beauty, picturesque landscapes, and rich cultural heritage. Whether you prefer the charming allure of Bodrum, the tranquil bays of Fethiye, the vibrant atmosphere of Marmaris, or the captivating Greek islands, Platin Yachting will curate an unforgettable itinerary tailored to your desires.
Group Size and Private Charter:
The group size for a Lesbian Gulet Charter with Platin Yachting can vary depending on the chosen yacht and the preferences of the group. Platin Yachting offers a diverse fleet of luxurious gulets that can accommodate different group sizes, ranging from small intimate groups to larger gatherings. The charter is designed to provide privacy, comfort, and exclusivity, ensuring that you and your group have the entire yacht to yourselves, allowing for a personalized and intimate experience.
Unforgettable Luxury:
Embark on an extraordinary voyage with Platin Yachting's Lesbian Gulet Charter, a private and tailored sailing experience designed exclusively for lesbian travelers and groups. With their unwavering commitment to inclusivity and luxury, Platin Yachting ensures a safe and welcoming environment, allowing you to indulge in the beauty of the Turkish coastline and the Greek islands with like-minded individuals. Let us guide you through the exquisite details of this exceptional charter.
Destinations for Unforgettable Journeys:
Platin Yachting invites you to explore captivating destinations such as Bodrum, Fethiye, Marmaris, and the Greek islands. Sail along the turquoise waters, discover secluded coves, and immerse yourself in the rich cultural heritage of these enchanting locations. Whether you seek serenity, adventure, or a perfect blend of both, Platin Yachting's Lesbian Gulet Charter ensures that your desires become a reality.With Platin Yachting, the Lesbian Gulet Charter can accommodate various group sizes, ensuring an intimate and exclusive experience. Whether you prefer an intimate gathering with your partner or a memorable vacation with a larger group of friends, Platin Yachting will provide the perfect yacht to suit your needs. Enjoy the privacy and comfort of having the entire yacht to yourselves, allowing for genuine connection, relaxation, and uninterrupted moments of joy.
Indulge in Unparalleled Luxury:
Platin Yachting's luxurious gulets redefine opulence and comfort. With meticulously designed interiors, spacious cabins, and world-class amenities, these floating havens offer an exquisite setting for your Lesbian Gulet Charter. Delight in gourmet dining experiences crafted by talented onboard chefs, soak up the sun on spacious decks, and pamper yourself with personalized services provided by the attentive and professional crew.
Create Lifelong Memories:
A Lesbian Gulet Charter with Platin Yachting is an extraordinary opportunity to create lifelong memories. Whether you choose to explore the captivating beauty of Bodrum, Fethiye, Marmaris, or the Greek islands, every moment is curated to ensure your utmost satisfaction. Relax, connect, and celebrate your journey in a supportive and inclusive environment, surrounded by the awe-inspiring landscapes and the warm hospitality of the Turkish and Greek cultures.
Platin Yachting's Lesbian Gulet Charter presents an exclusive and tailored sailing experience, inviting lesbian travelers to indulge in the beauty of Turkey and the Greek islands. With a focus on privacy, luxury, and inclusivity, this exceptional charter promises unforgettable moments, genuine connections, and a safe space to celebrate your journey. So, step aboard and embark on a voyage of a lifetime, as Platin Yachting crafts an experience tailored to your desires, creating cherished memories that will endure for years to come.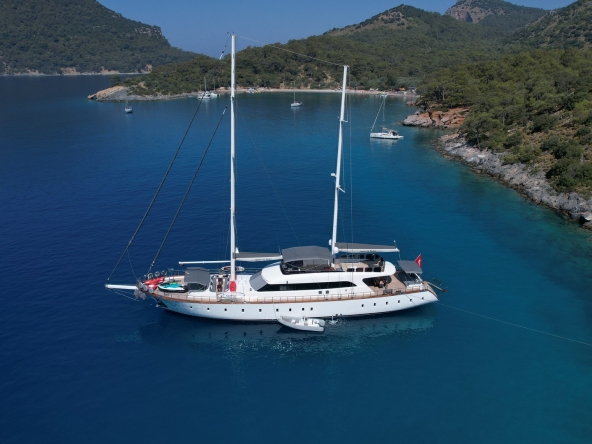 Unique Bays to Explore with Blue CruisesUnique Bays to Explore with Blue Cruise in Turkey The...