Lesbian Gulet Charter
Lesbian Gulet Charter Our gulets, unique to the southwest coast of Turkey, are as comfortable as five-star hotels. From the fabulous shores of Turkey to the wonderful islands of Greece, we do whatever we can to make your dream vacation come true. Whether you are seeking an unforgettable trip with your romantic partner or just looking for some good time with your friends and loved ones, Platin Yachting has everything that you want.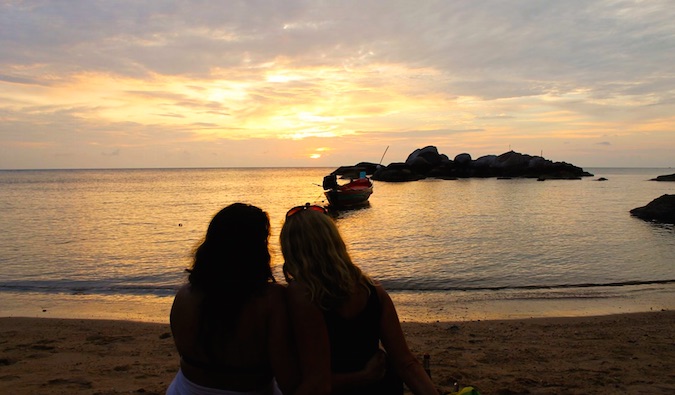 Lesbian Gulet Charter Service
Mostly preferred for near-the-coast trips, gulets can still travel through the breathtaking open seas. We offer you a chance to explore natural beauties, in a way that will be a wonder to your eyes and a miracle to your heart. We, as the much-famed Platin Yachting, Our lesbian gulet service provides you with privacy like no other and gives you the comfy atmosphere you can only find in your beautiful home. Our gulet boat chartering services has always been one of the most appreciated services throughout the whole of Turkey. With our LGBTQIAP+ friendly team and staff, we offer you sympathy and private vacation that is bound to be memorable.
The Advantages of Lesbian Gulet Chartering
Are you a nature lover just like us? Do you enjoy the light touch of a summer breeze and wonderful scenery that carries every shade of green? What about the crystal-clear waters moved by a never-ending flow? If you share our love with all these things and much more, you're bound to set off on a wonderful trip that will be forever in your beautiful memory. The routes and the destination of your chartered gulet can be personalized to how you want to spend your time. The food and the number of our staff can also be decided by you. With the endless choices we offer, your vacation can be exactly how you want it to be. Platin Yachting always prioritizes customer satisfaction and a well-humored team. Let's talk about some of the best advantages we offer you here.
YACHTS BY CABIN
The comfort and coziness we offer are like no other. Think about sitting in a comfy spot, taking a sip from the drink you want, listening to the music you both like, and watching the beautiful night sky! All at once! Platin Yachting is bound to be a great vacation choice.
Have you ever tried swimming in the open seas? Swimming is great, and even greater when you are in a wonderful environment with nothing to disturb your peace. You can also sunbathe as much as you want!
There are beautiful memories to be achieved, and much to cherish. Why not use this as a chance to explore open seas? Find new places, and never stay back from getting into a new adventure!
Are you interested in sea sports? Some great opportunities are waiting for you!
YACHT CLASSES
Lesbian Gulet Charter – Contact Us
You can contact us from this page for any questions that you might have about lesbian gulet chartering. We will do our best to answer every question and tailor you the vacation of your dreams!