Rent Luxury Yacht
Best way to discover the beautiful sea of the Aegean is to Rent luxury yacht With our most modern Rent luxury yacht, you can visit amazing bays and the unique nature of the Aegean. As a pioneer yachts charter agency in Turkey, Platin Yachting offers you five–star hotel comfort yachts. With modern equipment in your yachts, you can find everything you need for your vacation.
In the Aegean Sea, you can discover the best sea routes of Marmaris, Bozburun, Fethiye. While you can wander in the amazing bays of these cities, our experienced cabin crew will also guide you about the beautiful views you can see. If you want to experience an unforgettable vacation, you can get in touch with us from our website to Rental a yacht.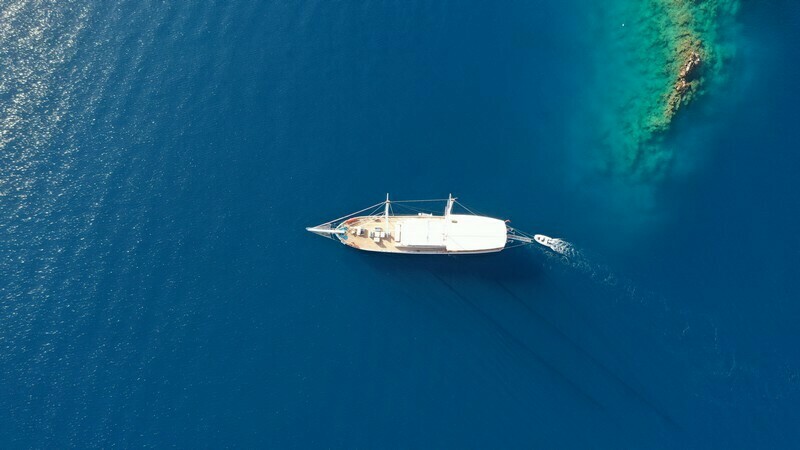 Rent Luxury Yachts Types
When you decide to take a vacation with Rent luxury yacht, our most modern yacht types will be ready for you. For your need, we will offer you the most suitable yachts for your vacation. Choosing the best suitable yacht for your vacation is the factor that levels up your vacation experience. As a Platin Yachting, our most modern yachts include these features:
Lots of cabin rooms, WC's and bathrooms
Technological equipment for your needs
Experienced cabin crew
Special menus prepared for your taste
Our Rent luxury yachts are equipped for your needs to provide an unforgettable vacation. By chartering our yachts, you can find the best comfortable yachts you can visit beautiful views of the Aegean Sea. If you want to get more detailed information about Rent luxury yachts, you can go to https://www.platinyachting.com/yacht-type/motor-yachts/ or you can get in touch with us.
 Rent Luxury Yacht Charter Marmaris
One of the best destinations in the Aegean, Marmaris is visited by thousands of tourists every year. Having a beautiful sea, Marmaris also has a unique nature to explore. By chartering our most modern yachts, you will have a chance to visit these amazing landscapes besides historically important figures. 
With five–star hotel comfort yachts, you can take a vacation that is the most comfortable one and you can welcome your guests to your yachts like your own home. Thanks to our yachts, in the following days of your trip you can welcome your guest to Rent luxury cabin rooms.
As a pioneer yacht charter agency in Turkey, Platin Yachting provides you to take a vacation in the best sea routes of the Aegean Sea with the most modern yachts.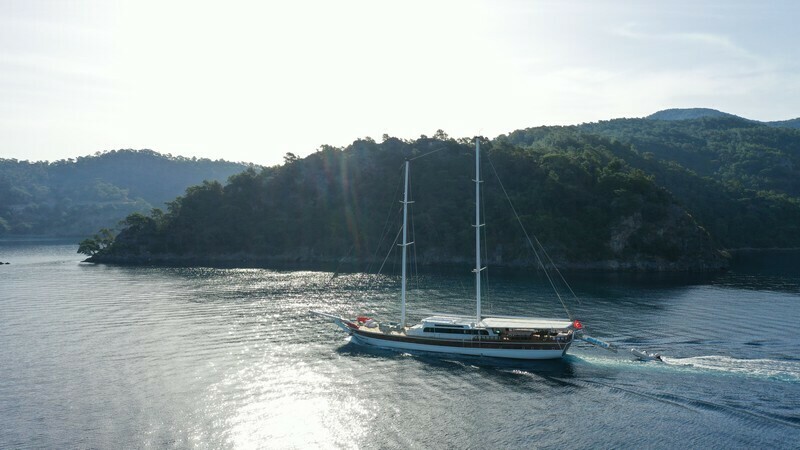 Rent Luxury Yacht Charter Prices
Rent Luxury yacht charter prices can vary based on some factors our yachts have. The main factor that can change the prices is the comfort level of the yacht you decided on. If you want to explore wonderful views of the Aegean Sea with five–star hotel comfort, the prices will be different.
If you want to discover the best sea routes of the Aegean Sea with small groups and more affordable prices, then you can choose our Rent luxury yachts with other groups of people. To get more detailed information, you can visit https://www.platinyachting.com/how-to-rent-a-gulet/ or you can get in touch with us to begin this lovely journey.
Renting a luxury yacht in Turkey, specifically in Bodrum, Marmaris, Fethiye, and exploring the Greek Islands, offers a remarkable opportunity to indulge in opulence and discover some of the most beautiful destinations in the Mediterranean. Here's some information to help you understand the process and make the most of your luxury yacht charter experience:
Luxury Yacht Options: When renting a luxury yacht, you have access to a wide range of exquisite vessels designed to cater to your specific needs and desires. These yachts often feature lavish interiors, spacious decks, state-of-the-art amenities, and professional crew members dedicated to providing exceptional service. You can choose from motor yachts, sailing yachts, or catamarans, depending on your preferences and the type of experience you seek.

Charter Destinations: Bodrum, Marmaris, and Fethiye are renowned coastal towns in Turkey, each offering unique attractions and natural beauty. From Bodrum's rich history and vibrant nightlife to Marmaris' bustling marinas and Fethiye's stunning bays and turquoise waters, these destinations provide an idyllic backdrop for your luxury yacht charter. Additionally, exploring the nearby Greek Islands, such as Kos, Rhodes, or Symi, adds an extra layer of cultural and scenic diversity to your itinerary.

Itinerary Planning: Luxury yacht charter companies in Bodrum, Marmaris, Fethiye, and the Greek Islands provide comprehensive itinerary planning services. Their experienced professionals can assist in creating a customized route based on your preferences, ensuring you visit the most captivating destinations and experience the finest that the region has to offer. They consider factors such as your desired activities, duration of the charter, and your specific interests to curate an unforgettable journey.

Crew and Services: A luxury yacht charter typically includes a dedicated crew to cater to your needs throughout the voyage. The crew usually consists of a professional captain, skilled chef, deckhands, and other support staff. They are trained to provide exceptional service, including gourmet dining experiences, personalized itineraries, and assistance with water sports activities or any special requests you may have.

Onboard Amenities: Luxury yachts are equipped with an array of amenities to ensure your comfort and entertainment. These may include spacious cabins or suites with en-suite bathrooms, stylish saloons, dining areas, fully equipped kitchens, entertainment systems, water sports equipment (such as jet skis, paddleboards, or snorkeling gear), swimming platforms, and luxurious outdoor lounging areas. The yachts are designed to provide a lavish and relaxing environment for you and your guests.

Charter Duration and Costs: Luxury yacht charters are available for various durations, ranging from a few days to several weeks. The costs associated with renting a luxury yacht depend on factors such as the yacht's size, amenities, charter duration, and the time of year. It's important to discuss your budget and preferences with the charter company, as they can tailor the experience to suit your requirements.
Renting a luxury yacht in Bodrum, Marmaris, Fethiye, and exploring the Greek Islands is a luxurious and captivating experience. By understanding the process, selecting a reputable charter company, and communicating your preferences, you can embark on an unforgettable journey through stunning landscapes, crystal-clear waters, and idyllic islands, all while indulging in the utmost luxury and comfort.
Luxury yacht charter company named Platin Yachting. Known for their impeccable service and opulent offerings, Platin Yachting provided an extraordinary opportunity for travelers to embark on a journey of a lifetime aboard their magnificent luxury yachts.
Our story begins in the bustling town of Bodrum, where the sun kissed the azure waters of the Aegean Sea. A group of friends, seeking an adventure beyond compare, decided to rent a luxury yacht from Platin Yachting. With excitement in their hearts and a sense of wanderlust in their souls, they set foot on the magnificent vessel that would be their home for the coming days.
As the yacht sailed away from the harbor, leaving the enchanting city behind, the friends marveled at the beauty that surrounded them. The wind whispered through their hair, and the gentle rocking of the yacht lulled them into a state of tranquility. They gazed upon the panoramic views of the Bodrum coastline, dotted with ancient ruins and picturesque villages.
Their journey took them to Marmaris, a vibrant paradise known for its bustling marinas and lively atmosphere. The friends immersed themselves in the vibrant energy, exploring the vibrant markets and indulging in delicious local cuisine. They anchored in secluded coves, diving into the crystal-clear waters and discovering vibrant underwater worlds. Every moment was a testament to the luxurious experience provided by Platin Yachting.
Continuing their voyage, the friends sailed to Fethiye, a tranquil haven where turquoise waters met lush green landscapes. They marveled at the natural beauty of the Oludeniz lagoon, with its serene waters and breathtaking surroundings. They ventured into Butterfly Valley, where vibrant butterflies danced in the air, and the sounds of nature enveloped them in a sense of wonder. Platin Yachting had curated an itinerary that showcased the best of each destination, ensuring their journey was nothing short of extraordinary.
And then, it was time to cross the Aegean Sea and explore the captivating Greek Islands. From the charming island of Kos to the historic wonders of Rhodes and the stunning beauty of Symi, the friends were captivated by the allure of these ancient lands. They walked through narrow streets lined with whitewashed houses, dined on fresh seafood by the waterfront, and immersed themselves in the rich history and culture that permeated every corner of the islands.
Throughout their voyage, the friends were treated like royalty by the dedicated crew of Platin Yachting. The captain navigated the seas with expertise, ensuring their safety and guiding them to hidden gems along the way. The chef delighted their taste buds with exquisite culinary creations, showcasing the flavors of the region. The crew members went above and beyond to cater to their every need, creating a personalized and unforgettable experience.
As their journey came to an end, the friends couldn't help but feel a sense of gratitude and awe for the incredible adventure they had embarked upon. They had witnessed the beauty of Turkey's coastal gems and discovered the magic of the Greek Islands, all while basking in the lap of luxury aboard their Platin Yachting vessel.
Their story would be told for years to come, a testament to the remarkable experiences that can be created when dreams, luxury, and the sea intertwine. And as they bid farewell to their luxury yacht, they knew that their memories would forever be etched in their hearts, a reminder of the extraordinary journey they had shared with Platin Yachting.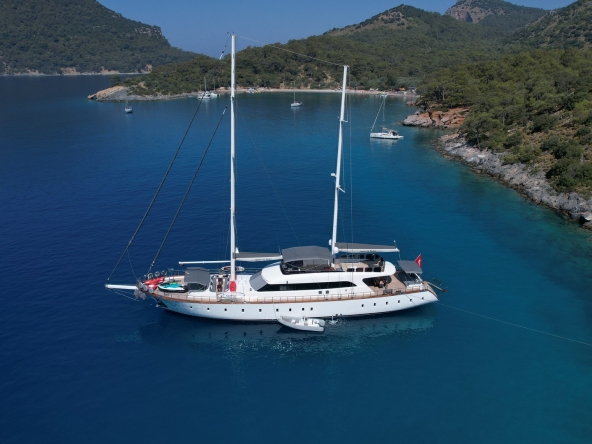 Unique Bays to Explore with Blue CruisesUnique Bays to Explore with Blue Cruise in Turkey The...