Bozburun Yacht Rental If you want to rent a boat and around Marmaris is one of the most important sights to be seen in Bozburun. Marmaris Bozburun is one of the most beautiful bay, gray, silver took its name from the color surrounding mountains. This quaint town located on the shores of the inland sea waters resembling, the leading wooden gulet making our regions.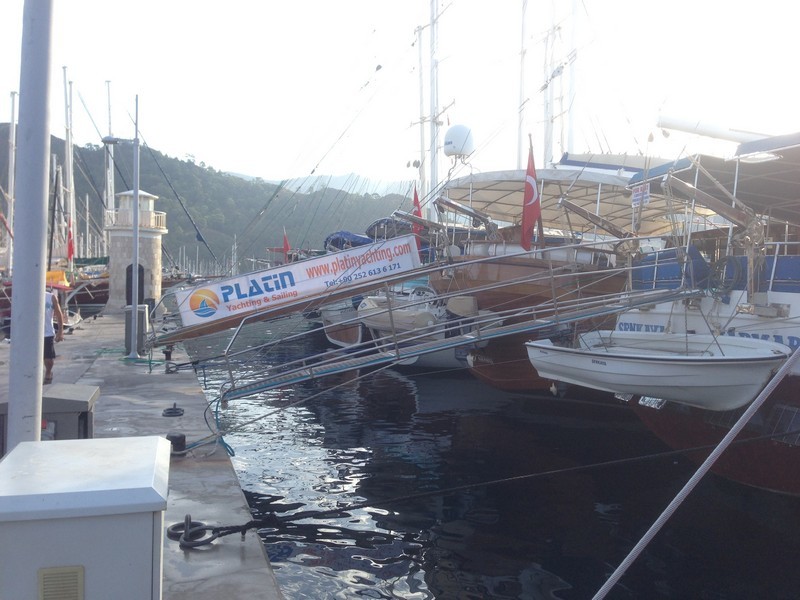 Bozburun Yacht Rental
Bozburun, a quiet coastal town center is deployed parallel to the coastline. The two-storey homes, pensions, traditional restaurants and oscillating sea boat trips boat rentals with Bozburun is located between routes that must be seen. Natural beauty, azure sea, offers a serene atmosphere to its visitors with manic structured environment is a threat.
Gulet  famous lighthouse with small fishing boats in the harbor around the lighthouse, with the blue-green sea and has a spectacular panorama of the surrounding hills. This magnificent ambiance to rent boats, accompanied by the image of schooners and sailing.   Bozburun bay leaves many fans who came to see the beauty in itself Yarımda. Bozburun'un connects the Aegean and Mediterranean Strait Islands', Sparrow Harbour and can be visited with Bozukkale Charter Tour. Land tours with the region's other towns which Hisaronu, Orhaniye, Turgut, Selimiye, Bayırköy, Willow, and Taşlıca Kızılg absolute must visit. Again, just opposite the Greek island of Simi Bozburun Charter may be included in the route.   Away from the noise, quiet, naive and wanting to make a pristine vacation environment, olives for people who want to spend time at sea, thyme and lemon scented blue Bozburun Yacht Rental  tour is an excellent option for those who want to rent a boat.   http://www.platinyachting.com
 Bozburun  Yacht Rental

When it comes to idyllic seaside getaways, Bozburun stands out as a hidden gem on the Turkish coast. This tranquil fishing village, nestled between the Aegean and Mediterranean Seas, offers a perfect blend of natural beauty and serenity. And what better way to explore this picturesque paradise than by renting a yacht? Bozburun yacht rental not only grants you the freedom to navigate the crystal-clear waters at your own pace but also opens up a world of breathtaking landscapes, secluded coves, and vibrant marine life. Let's delve into the enchanting experience that awaits you with a yacht rental in Bozburun.
1. Setting Sail in Bozburun:
As you embark on your yacht rental adventure, the first thing that will captivate you is the stunning coastline of Bozburun. The azure waters, framed by rugged cliffs and lush greenery, create a mesmerizing backdrop. With your own yacht, you can leisurely cruise along the coastline, savoring the tranquil atmosphere and indulging in moments of pure bliss.
2. Exploring Hidden Coves:
Bozburun is dotted with hidden coves that remain largely untouched by mass tourism. With a yacht at your disposal, you have the freedom to explore these secluded paradises, where you can anchor and dive into the crystal-clear waters. Discover secret beaches, bask in the warm sun, or take a refreshing swim in the inviting turquoise sea. These hidden gems offer a sanctuary of peace and serenity, allowing you to escape the hustle and bustle of everyday life.

3. Snorkeling and Diving:
Bozburun is a haven for snorkeling and diving enthusiasts. With a yacht, you can easily access the best snorkeling and diving spots in the area. Dive beneath the surface to discover a vibrant underwater world teeming with colorful coral reefs, exotic fish species, and even ancient shipwrecks. Whether you're a beginner or an experienced diver, Bozburun's underwater beauty will leave you in awe.
4. Culinary Delights:
In addition to its natural wonders, Bozburun also boasts a rich culinary heritage. The region is renowned for its fresh seafood, which you can enjoy aboard your yacht or at one of the local waterfront restaurants. Feast on delectable dishes prepared with locally sourced ingredients, and let your taste buds savor the flavors of the Mediterranean. Don't miss the opportunity to try traditional Turkish mezes and indulge in a glass of raki, a popular anise-flavored spirit.
5. Cultural Immersion:
While exploring the coastline, you'll come across charming fishing villages and small towns that offer a glimpse into the local way of life. Bozburun itself is famous for its traditional gulet boats, which are intricately handcrafted by skilled artisans. Take a stroll through the village, interact with friendly locals, and witness the craftsmanship firsthand. Bozburun's warm hospitality and rich cultural heritage will leave a lasting impression.
6. Sunset Magic:
One of the most enchanting experiences you can have while sailing in Bozburun is witnessing a breathtaking sunset over the horizon. As the golden hour casts its spell, the sky is painted in hues of orange, pink, and purple. Find the perfect spot on your yacht, sip a glass of champagne, and allow yourself to be mesmerized by nature's artistry. This magical moment will stay with you long after you've returned home.

Bozburun yacht rental offers an unparalleled experience for those seeking a blend of adventure, relaxation, and natural beauty. With your own yacht, you have the freedom to explore hidden coves, dive into the turquoise sea, savor delicious cuisine, and immerse yourself in the local culture. Bozburun's pristine coastline and tranquil ambiance create the perfect backdrop for an unforgettable vacation. So, set sail on your own private adventure and create cherished memories that will last a lifetime in this coastal paradise.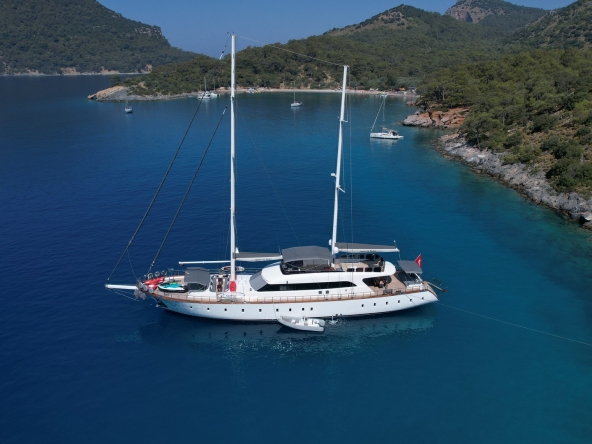 Unique Bays to Explore with Blue CruisesUnique Bays to Explore with Blue Cruise in Turkey The...