Turkey Yacht Charter
Yacht Charter in Turkey: Exploring the Dazzling Coastline of the Mediterranean
Turkey has become one of the most popular yacht charter destinations in recent years, offering a diverse and captivating coastline with a rich history and spectacular natural beauty. With over 8,000km of coastline and some of the clearest and calmest waters in the Mediterranean, Turkey is truly a paradise for yacht lovers.
Yacht chartering in Turkey offers unparalleled opportunities to explore some of the most beautiful cruising grounds, including the Turkish Riviera, the Aegean Sea, and the Gulf of Antalya. The warm waters, sandy beaches, and secluded coves provide an idyllic setting for swimming, snorkeling, sunbathing, and beachcombing. Along the coast, there are also plenty of historical sites, including ancient cities, castles, and ruins, as well as vibrant villages and bustling seaside towns.
Turkey also boasts a vibrant and colorful culture, with a rich and diverse cuisine, friendly locals, and a fascinating history. While on board your yacht, you can indulge in delectable Turkish cuisine, sample traditional drinks like raki and Turkish tea, and experience the country's rich cultural heritage.
When it comes to yacht chartering in Turkey, there are several options to choose from. One of the most popular is a crewed yacht charter, where you hire a crew to manage the yacht while you and your friends or family enjoy the trip. Crewed yacht charters offer the ultimate in luxury and comfort, with private chefs, on-board entertainment, and personalized services.
For those who prefer a more independent and adventurous vacation, bareboat yacht charters are a great option. Bareboat yacht charters allow you to rent a yacht and explore the local waters at your own pace, with no crew or skipper to guide you.
Another popular option is a flotilla yacht charter, where you sail in a group with other yachts, following a pre-planned route and itinerary. Flotilla yacht charters offer a fun and social atmosphere, with plenty of opportunities to make new friends and explore the local culture.
If you're interested in a yacht charter in Turkey, there are many factors to consider, including the type of yacht, the cruising area, and the time of year. The best time to charter a yacht in Turkey is from May to October when the weather is warm and dry, and the sea is calm and clear.
With its stunning natural beauty, rich history, and warm hospitality, yacht chartering in Turkey offers a truly memorable experience for all types of travelers. So, grab your sunscreen, your swimwear, and set sail for the trip of a lifetime.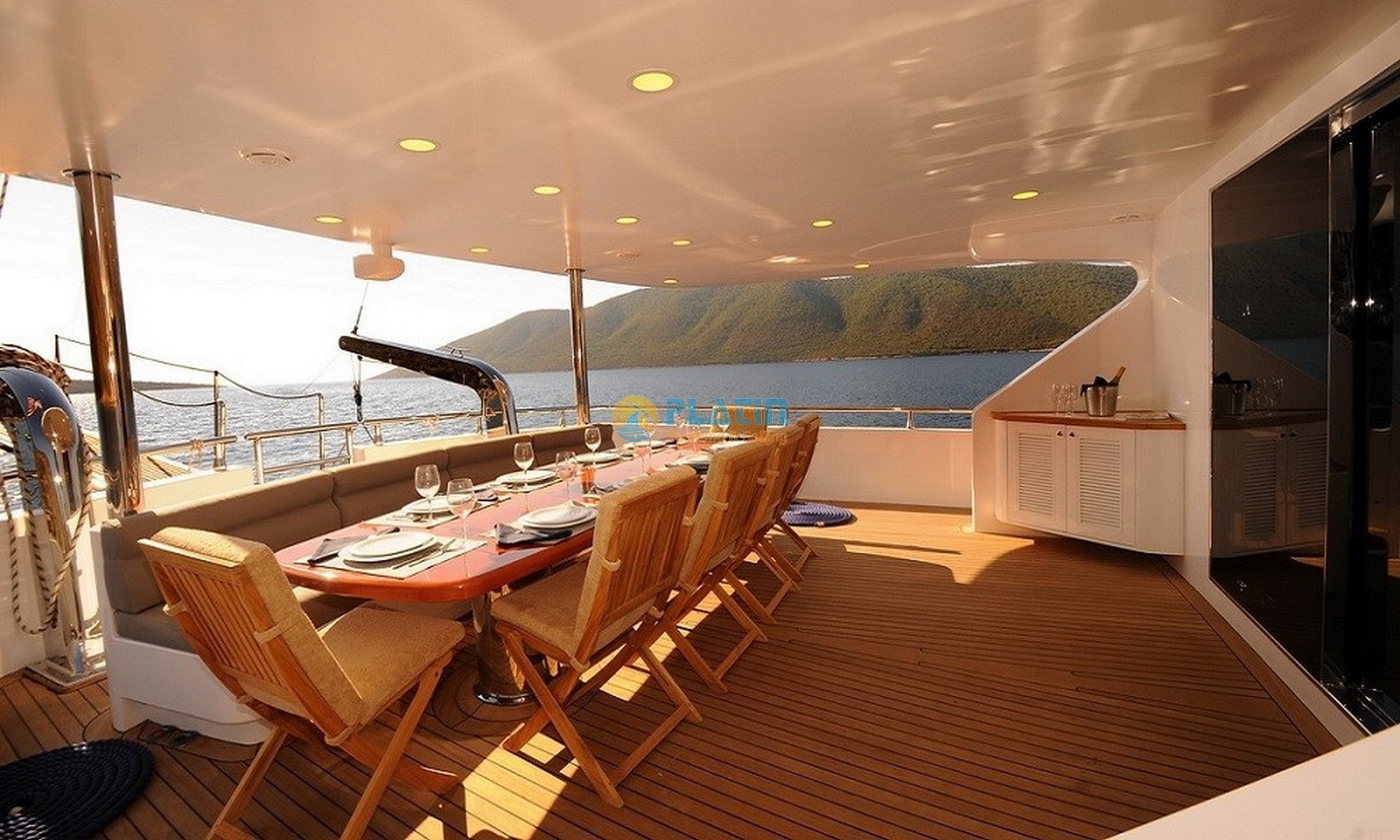 Sort By: