Turkey Yacht Charter
Yacht Charter in Turkey: Exploring the Dazzling Coastline of the Mediterranean
Turkey has become one of the most popular yacht charter destinations in recent years, offering a diverse and captivating coastline with a rich history and spectacular natural beauty. With over 8,000km of coastline and some of the clearest and calmest waters in the Mediterranean, Turkey is truly a paradise for yacht lovers.
Turkey Yacht Charter Video
Turkey Yacht Charter
Yacht chartering in Turkey offers unparalleled opportunities to explore some of the most beautiful cruising grounds, including the Turkish Riviera, the Aegean Sea, and the Gulf of Antalya. The warm waters, sandy beaches, and secluded coves provide an idyllic setting for swimming, snorkeling, sunbathing, and beachcombing. Along the coast, there are also plenty of historical sites, including ancient cities, castles, and ruins, as well as vibrant villages and bustling seaside towns.
Turkey also boasts a vibrant and colorful culture, with a rich and diverse cuisine, friendly locals, and a fascinating history. While on board your yacht, you can indulge in delectable Turkish cuisine, sample traditional drinks like raki and Turkish tea, and experience the country's rich cultural heritage.
When it comes to yacht chartering in Turkey, there are several options to choose from. One of the most popular is a crewed yacht charter, where you hire a crew to manage the yacht while you and your friends or family enjoy the trip. Crewed yacht charters offer the ultimate in luxury and comfort, with private chefs, on-board entertainment, and personalized services.
For those who prefer a more independent and adventurous vacation, bareboat yacht charters are a great option. Bareboat yacht charters allow you to rent a yacht and explore the local waters at your own pace, with no crew or skipper to guide you.
Another popular option is a flotilla yacht charter, where you sail in a group with other yachts, following a pre-planned route and itinerary. Flotilla yacht charters offer a fun and social atmosphere, with plenty of opportunities to make new friends and explore the local culture.
If you're interested in a yacht charter in Turkey, there are many factors to consider, including the type of yacht, the cruising area, and the time of year. The best time to charter a yacht in Turkey is from May to October when the weather is warm and dry, and the sea is calm and clear.
With its stunning natural beauty, rich history, and warm hospitality, yacht chartering in Turkey offers a truly memorable experience for all types of travelers. So, grab your sunscreen, your swimwear, and set sail for the trip of a lifetime.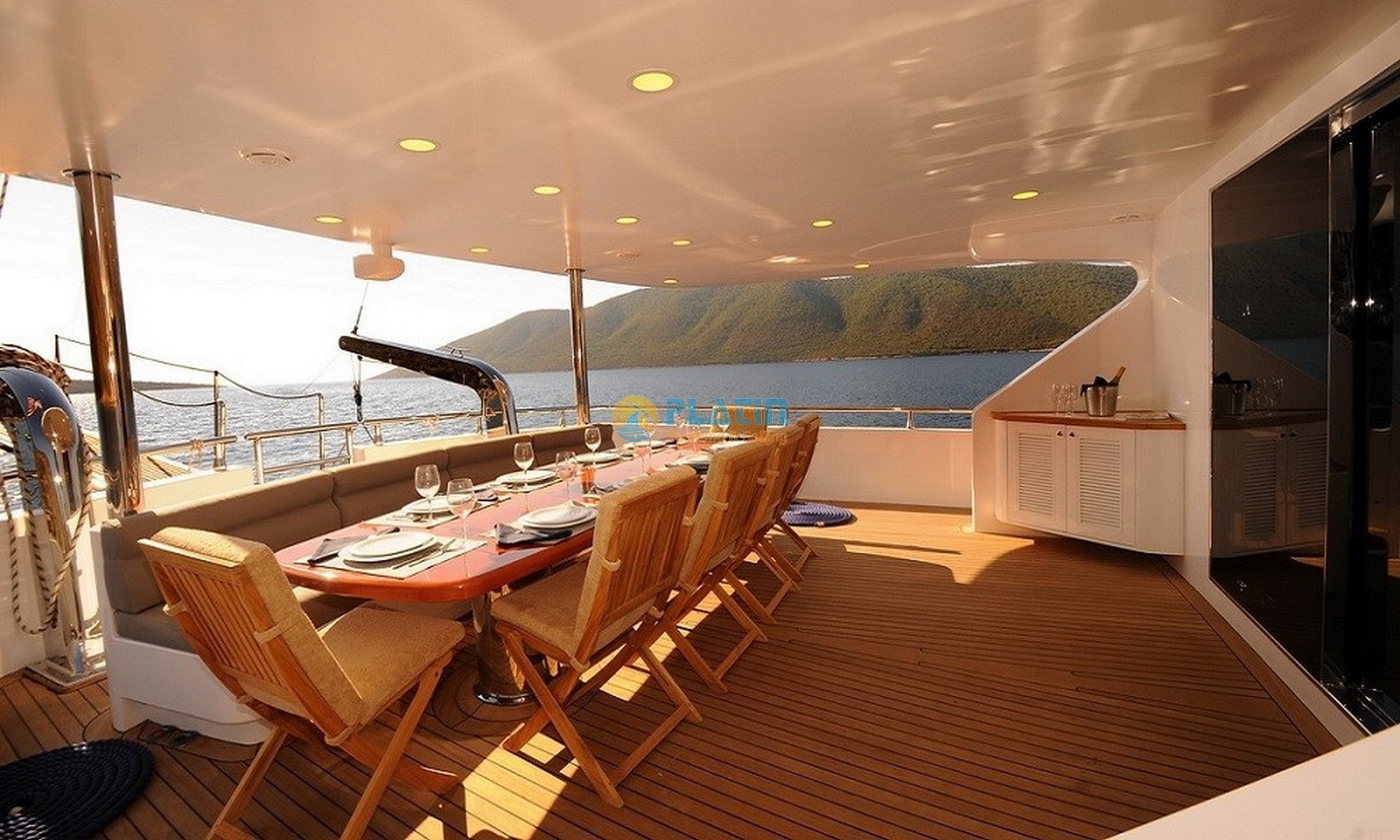 Platin Yachting Redefines Luxury with Turkey Yacht Charter
Platin Yachting, the esteemed yacht charter company, has set sail to redefine luxury travel in Turkey. With their exquisite fleet of yachts and commitment to exceptional service, Platin Yachting offers an unparalleled experience for those seeking to explore the stunning Turkish coastline. Let's delve into the story of Platin Yachting's Turkey yacht charter and discover the opulence, adventure, and unforgettable memories that await.
Setting Sail with Platin Yachting
In the picturesque harbor of Bodrum, the gleaming luxury yachts of Platin Yachting stand as a testament to maritime elegance. As travelers step aboard these floating havens, they are embraced by opulent interiors, expansive decks, and state-of-the-art amenities. The yachts, meticulously maintained and crewed by experienced professionals, create the perfect ambiance for a luxurious journey along the Turkish coast.
Discovering Bodrum's Ancient Charms
The first destination on the itinerary is Bodrum, a city steeped in history and brimming with cultural treasures. Platin Yachting's guests have the opportunity to explore the ancient ruins of the Mausoleum of Halicarnassus, one of the Seven Wonders of the Ancient World. They wander through the winding streets of the Bodrum Castle, soaking in the rich heritage that fills the air. With Platin Yachting as their guide, they discover the hidden gems of Bodrum, savoring the vibrant nightlife and basking in the sun-drenched beaches.
Embarking on the Marmaris Adventure
The luxury yachts of Platin Yachting gracefully glide into the bustling marinas of Marmaris, a vibrant town that exudes energy and charm. Guests immerse themselves in the local markets, their senses awakened by the vibrant colors and fragrant spices. Platin Yachting's knowledgeable crew leads them to secluded coves and pristine beaches, where they dive into crystal-clear waters and explore the vibrant underwater world. The journey becomes an adventure, filled with thrilling water sports and moments of pure serenity.
 Serenity in Fethiye's Paradise
As the luxury yachts approach the tranquil shores of Fethiye, guests are greeted by the breathtaking beauty of the Oludeniz lagoon. Platin Yachting ensures their journey is a harmonious blend of adventure and relaxation. Guests hike through lush green landscapes, discovering hidden waterfalls and embracing the serenity that surrounds them. They unwind on secluded beaches, feeling the soft sand between their toes and watching the sunset paint the sky in vibrant hues of orange and pink.
Exploring the Greek Islands
Platin Yachting's Turkey yacht charter extends beyond the borders, inviting guests to explore the enchanting Greek Islands. From the lively streets of Kos to the historic wonders of Rhodes and the idyllic beauty of Symi, guests immerse themselves in the rich culture and stunning landscapes. Platin Yachting's crew guides them through the maze-like alleys of ancient towns, where history whispers its tales. They indulge in delicious Greek cuisine, sipping on local wines as they soak in the laid-back atmosphere.

Platin Yachting's Turkey yacht charter is a voyage of a lifetime, an exquisite blend of luxury, adventure, and cultural immersion. As guests step ashore, their hearts are filled with memories that will last a lifetime. Platin Yachting's dedication to exceptional service and their commitment to curating unforgettable experiences ensure that each journey is truly remarkable. Set sail with Platin Yachting and discover the true meaning of luxury along the captivating Turkish coast.
Yacht Charter Experience
Turkey Yacht Charter Dreaming of a vacation that combines the beauty of turquoise waters, breathtaking landscapes, and the freedom of sailing on a luxurious yacht? Look no further than a yacht charter in Turkey. With its rich history, vibrant culture, and stunning coastline, Turkey offers the perfect backdrop for an unforgettable yacht charter experience. In this blog post, we will delve into the allure of Turkey's coastline and discover why a yacht charter is the ultimate way to explore this captivating destination.
Embrace the Beauty of the Turkish Riviera:
Turkey's coastline, often referred to as the Turkish Riviera, is a paradise for yacht enthusiasts. From the vibrant city of Bodrum to the idyllic Fethiye Bay, each destination along the coast offers its own unique charm. Imagine cruising along the crystal-clear waters, discovering hidden coves, and anchoring in picturesque bays that are only accessible by sea. A yacht charter allows you to embrace the natural beauty of the Turkish Riviera at your own pace, ensuring an intimate and immersive experience.
Uncover Historic Treasures:
Turkey is a country rich in history, and a yacht charter provides the opportunity to explore its fascinating heritage. Visit the ancient city of Ephesus, where you can wander through well-preserved ruins that date back to Roman times. Sail to Kaunos and marvel at the Lycian rock tombs, carved into the cliffs overlooking the Dalyan River. Each destination along the coast offers a glimpse into Turkey's captivating past, allowing you to create lasting memories infused with culture and history.
Indulge in Culinary Delights:
A yacht charter in Turkey is not just about the stunning landscapes and historical sites; it is also a journey for the senses. Turkish cuisine is renowned for its flavors and diversity, and each coastal town offers its own culinary delights. From fresh seafood dishes in Bodrum to the aromatic spices of Fethiye's markets, you can savor the tastes of Turkey as you cruise along the coast. Onboard your yacht, a talented chef will create a bespoke dining experience, tailored to your preferences, ensuring that every meal is a memorable culinary adventure.
Enjoy Water Activities and Adventures:
With its pristine waters and favorable climate, Turkey offers a wealth of water activities for yacht charter guests. Dive into the turquoise depths for a snorkeling or scuba diving excursion, exploring vibrant underwater ecosystems. Take advantage of the calm waters for paddleboarding or kayaking, or try your hand at exhilarating water sports such as jet skiing or wakeboarding. The possibilities are endless, and a yacht charter allows you to immerse yourself in a world of aquatic adventure.
Luxurious Comfort Onboard:
A yacht charter is synonymous with luxury, and the yachts available in Turkey provide the epitome of comfort and elegance. From sleek motor yachts to classic sailing yachts, each vessel offers spacious interiors, well-appointed cabins, and stylish living areas. Onboard amenities may include sundecks for basking in the sun, alfresco dining areas for enjoying meals with a view, and entertainment systems for relaxing evenings under the stars. The attentive crew ensures that your every need is met, providing impeccable service and creating an atmosphere of indulgence throughout your journey.
Yacht charter in Turkey is a voyage that combines adventure, relaxation, and cultural immersion, offering a truly unique travel experience. Whether you seek the tranquil beauty of hidden coves, the thrill of water sports, or the exploration of ancient treasures, Turkey's coastline has it all. Plunge into the turquoise waters, uncover hidden gems, and indulge in the luxury and comfort of a private yacht. Let the captivating beauty of Turkey's coastline unfold before your eyes, creating memories that will last a lifetime.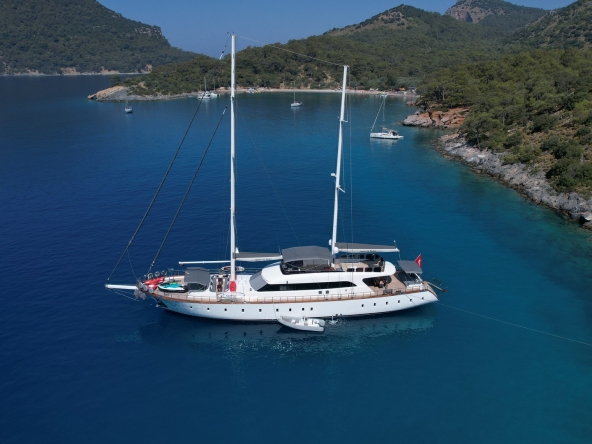 Unique Bays to Explore with Blue CruisesUnique Bays to Explore with Blue Cruise in Turkey The...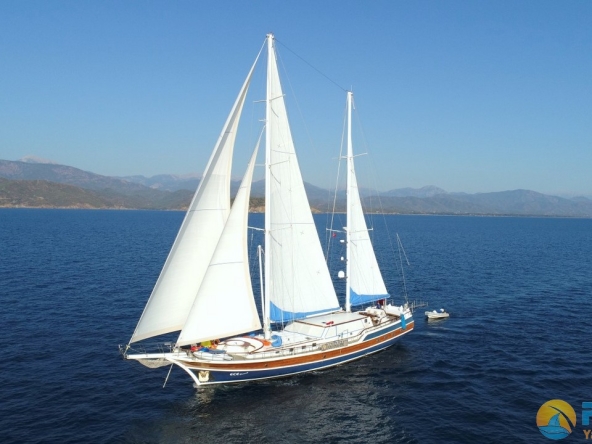 Beds:

5

Bath - WC:

5

33

Meter

Guests:

10

Gulets, Luxury Gulets
Details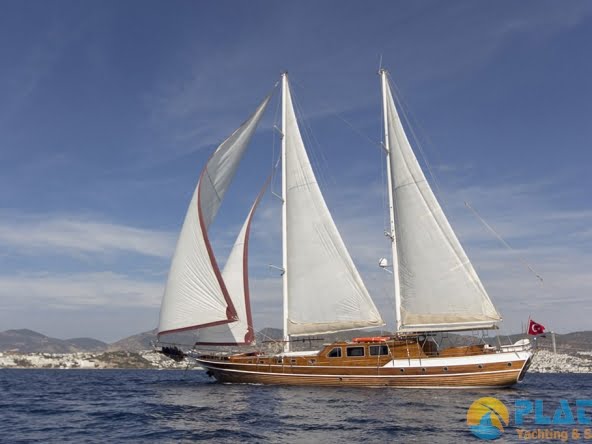 Beds:

6

Bath - WC:

12

31

Meter

Guests:

12

Deluxe Gulets, Gulets
Details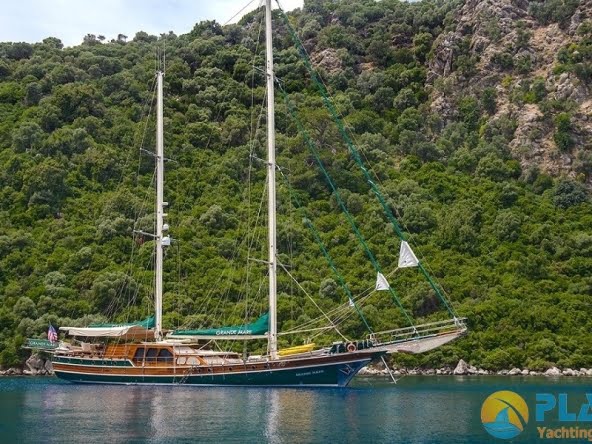 Beds:

6

Bath - WC:

6

34

Meter

Guests:

12

Deluxe Gulets, Gulets, Luxury Gulets
Details