Why Yacht Charter?
Why Yacht Charter  Yacht charter is a faboulus holiday concept that you can travel in the sea with modern yachts. Certain routes and vacation days can be selected at yacht charter. Altough many alternatives available for summer holiday, Yacht Charter is always a desired option for people.
Experience the most beautiful sea route of Turkey with modern yachts in a great comfort is the greatest privileges of a Yacht Charter. Yacht Charter gives chance to the valuable guests to see the best bays of Agean and Mediterranean costs, natural islands and swim at the clear blue sea. Another advantage of Yacht Chartes is; you can see limited places by road however with yachts very special places at the coast line or places that offers natural beauty and history can be visited.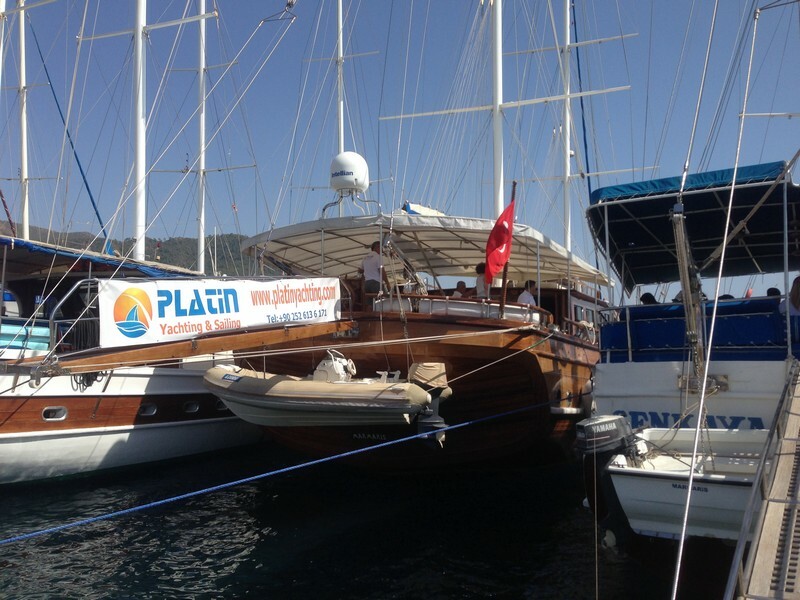 You can start a great day with a perfect breakfast at the yacht. After this you can rest in a cool breeze or jump to the beautiful sea to swim. The deck of the modern yacht is ideal to have a sun bath or read a magazine. Comfortable cabins and interior spaces of the yacht has all necessary equipments to spend the days at the sea. You can have pleasent moments with the box toys at the yacht or have a great fun and adrenalin with water sports equipments. Great lunch and dinners at the board, to stay in great places, a quick tour to the quite towns is great pleasures that Yacht Charters offer.
Yacht Charter is an ideal holiday choice for couples, families and large groups.
Yacht charter offers a unique and unparalleled vacation experience, providing a range of advantages that set it apart from other holiday options. Let's explore why yacht charter is the ultimate choice for those seeking luxury, freedom, and unforgettable adventures:
Unmatched Privacy and Freedom:
Unlike crowded resorts or hotels, yacht charter offers complete privacy and exclusivity. You have the freedom to choose your destinations, anchor in secluded bays, and explore hidden gems inaccessible to other forms of travel. With no set itineraries, you have the flexibility to create your own schedule and immerse yourself in the destinations that captivate you.
Luxurious Comfort and Amenities:
Yacht charters provide a level of luxury and comfort that is unparalleled. From elegant cabins and spacious living areas to state-of-the-art amenities, each yacht is designed to ensure a lavish and indulgent experience. Onboard, you have access to a range of amenities such as gourmet dining, spa facilities, entertainment systems, and water toys, all tailored to elevate your enjoyment.
Personalized Service and Attention:
One of the most significant advantages of yacht charter is the dedicated and personalized service provided by the professional crew. From experienced captains guiding your voyage to talented chefs crafting exquisite meals, the crew is there to cater to your every need. Their expertise and attention to detail ensure that your journey is seamless, allowing you to relax and make the most of your time onboard.
Flexibility and Customization:
Yacht charter offers the freedom to design your dream vacation. You can choose the size and type of yacht that suits your preferences, whether it's a sleek motor yacht, a classic sailing yacht, or a spacious catamaran. You have the ability to tailor your itinerary to visit the destinations you desire, engage in water sports activities, or simply relax and enjoy the scenery. The level of customization allows you to create a truly unique and personalized experience.
Variety of Destinations:
Yacht charters provide access to an extensive range of destinations around the world. From the Mediterranean's stunning coastlines and the Caribbean's turquoise waters to the exotic beauty of Southeast Asia and the South Pacific, you have the opportunity to explore diverse cultures, indulge in local cuisines, and immerse yourself in breathtaking landscapes. The choices are endless, offering a lifetime of exploration.
In summary, yacht charter offers a level of luxury, freedom, and customization that sets it apart from other holiday options. The privacy, comfort, and personalized service create an unmatched experience, allowing you to relax, explore, and make lifelong memories. Whether you seek adventure, relaxation, or cultural immersion, yacht charter provides a truly exceptional vacation that is tailored to your desires and exceeds all expectations.
Once upon a time, there were two friends, Emma and David, who were planning their dream vacation. Emma had always been a fan of luxurious hotels, while David had a taste for adventure and wanted something different. As they discussed their options, they stumbled upon the concept of a yacht charter, and their excitement soared. Little did they know that their vacation plans were about to take an unexpected turn.
Emma envisioned the glamour of a high-end hotel, with its grand lobby, plush beds, and attentive staff. She loved the idea of room service, spa treatments, and a poolside retreat. On the other hand, David had a burning desire to explore new horizons, embrace nature, and seek out hidden treasures. He yearned for the freedom of the open seas, the wind in his hair, and the thrill of sailing to uncharted destinations.
As they delved deeper into their research, Emma discovered that a hotel stay offered convenience and a wide range of amenities. She imagined herself lounging by the pool, sipping colorful cocktails, and indulging in decadent meals. However, she soon realized that hotels often came with crowded spaces, limited privacy, and a predetermined itinerary that didn't allow for much flexibility.
Meanwhile, David learned about the allure of a yacht charter. He discovered that it provided complete privacy, exclusivity, and the ability to craft a personalized journey. He envisioned himself on the deck of a luxurious yacht, surrounded by crystal-clear waters and breathtaking landscapes. The idea of sailing to remote islands, anchoring in secluded coves, and exploring hidden gems ignited his sense of adventure.
As the friends discussed their findings, they recognized the distinct advantages of each option. While hotels offered comfort, convenience, and a wealth of amenities, yacht charters provided unparalleled luxury, privacy, and the freedom to explore at their own pace. They realized that a hotel stay was perfect for those seeking relaxation and a predictable experience, while a yacht charter was ideal for those yearning for adventure, scenic exploration, and a truly unique vacation.
In the end, Emma and David made a compromise. They decided to embark on a yacht charter, combining the luxury of a hotel with the thrill of sailing the open seas. They found a yacht that catered to their desires, with spacious cabins, a dedicated crew, and gourmet dining options. The journey took them to stunning coastlines, vibrant islands, and serene anchorages. They reveled in the comfort and opulence of their floating sanctuary, while also immersing themselves in the natural wonders and rich cultures of the destinations they visited.
As they sailed into the sunset, Emma and David realized that their vacation had exceeded all expectations. They had discovered the perfect blend of luxury, adventure, and exploration. The experience had opened their eyes to a whole new way of traveling, one that combined the comforts of a hotel with the freedom and exclusivity of a yacht charter.
From that moment on, Emma and David became avid supporters of yacht charters. They shared their stories with friends and family, inspiring others to break away from traditional vacations and embrace the wonders of sailing the open seas. Their journey had not only brought them closer to nature and different cultures but had also deepened their bond as friends. It was a vacation they would cherish forever, one that forever changed their perspective on travel.
And so, the tale of Emma and David serves as a reminder that sometimes, the most extraordinary experiences lie beyond the walls of a hotel. With a sense of adventure, an open mind, and a willingness to explore, a yacht charter can turn a dream vacation into a life-changing adventure.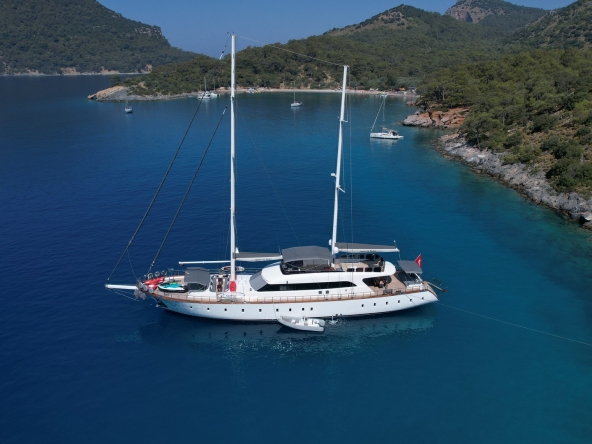 Unique Bays to Explore with Blue CruisesUnique Bays to Explore with Blue Cruise in Turkey The...