Bodrum Göcek Bodrum Blue Cruise Route
Bodrum Göcek Bodrum Blue Cruise Route
The popularity of blue cruises in Turkey has been on the rise lately, becoming a significant sector in the tourism industry. Blue cruises are typically leisurely sea voyages taken in the Aegean and Mediterranean regions. These voyages are often conducted using yachts, boats, or gulets. The increasing availability of such vessels has contributed to the widespread popularity of blue cruises. Turkey offers numerous suitable destinations for blue cruises, with one of the most popular routes being the Bodrum-Göcek route.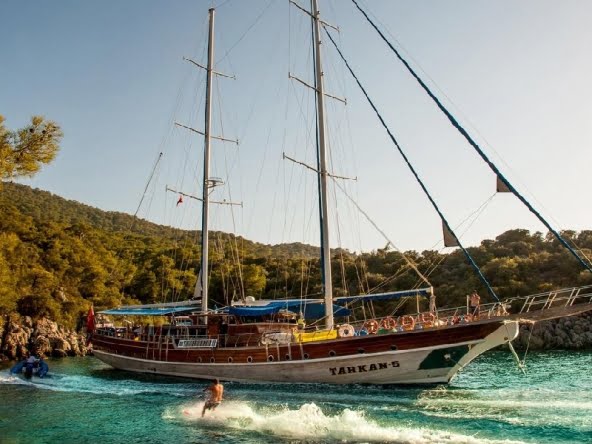 Beds:

8

Bath - WC:

8

36

Meter

Guests:

16

Deluxe Gulets, Gulets, Luxury Gulets
Details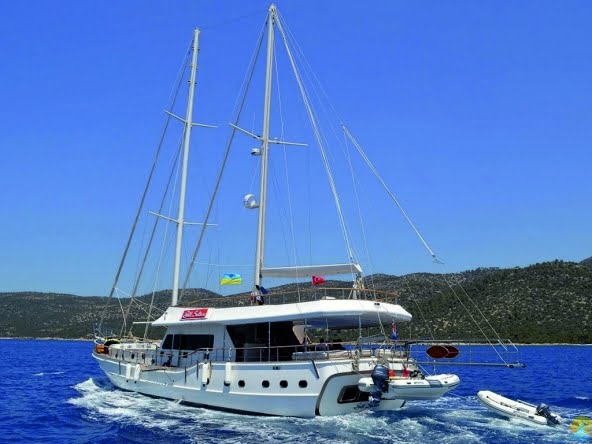 Beds:

6

Bath - WC:

6

30

Meter

Guests:

12

Deluxe Gulets, Gulets, Luxury Gulets
Details
Featured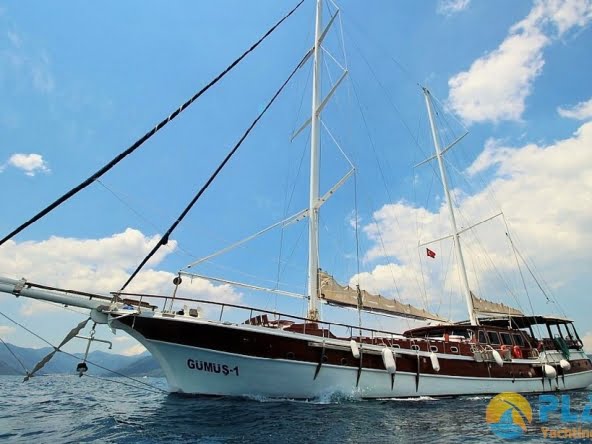 Beds:

10

Bath - WC:

10

32

Meter

Guests:

20

Gulets, Standart Gulets
Details
Bodrum: The Gateway to Blue Cruises
Bodrum, with its unique natural beauty, stands as the initial departure point for blue cruises in Turkey. Bodrum-Göcek is undoubtedly one of the most sought-after routes for this journey. Each leg of this journey holds distinct beauties and unique experiences. Bodrum entices many with its climate, seas, beaches, coves, historical sites, and other natural wonders. To discover new things, have endless fun, enjoy the sea and the beaches, and engage in water sports, joining a blue cruise departing from Bodrum is a fantastic choice.
Knidos – Palamutbükü: First Stops
The first stop on a blue cruise departing from Bodrum is Knidos. Knidos is an ancient city located at the westernmost point of the Datça Peninsula. It is known for its impressive historical ruins and is one of the most beloved routes of blue cruises. After exploring Knidos, you can set sail for the exquisite Palamutbükü. The crystal-clear waters of Palamutbükü invite you to swim and fully relish the sea. From here, the journey continues to Kargı Bay.
Kargı Bay – Datça: Exploring the Coastline
Kargı Bay captures attention with its deep blue waters. After enjoying the sea, you can take short walks around the area. Following a brief stop at Kargı Bay, you head towards Datça. Datça is a beloved spot for blue cruises, famous for its historical stone houses and underwater beauty. Besides exploration and relaxation, Datça is suitable for diving and windsurfing due to its windy location. You can indulge in all these activities before proceeding to Dirsek Bay.
Dirsek Bay – Bozukkale: Historical Charm
Dirsek Bay is perfect for a meal and a swim. After this break, you'll set sail for Bozukkale. Located close to Rhodes, Bozukkale was historically significant due to its strategic position. Ancient ruins and the historical significance of this area add a unique charm. The journey continues to Turunç, Kumlubük, and Marmaris.
Dalyan – Ekincik: Natural Wonders
In Dalyan, you'll find a plethora of beauty, including the impressive İztuzu Beach, lakes, hills, river deltas, lush nature, pine forests, and the turquoise sea. The ancient city and the Caretta Caretta turtles make Dalyan a captivating stop. Ekincik Bay's serene beauty and sheltered structure make it a delightful location. The journey then takes you through Göcek's stunning bays.
Göcek Bays – Göcek: Ultimate Pleasures
Göcek bays offer breathtaking natural beauty and sheltered havens. Kızılada, Delikli Adalar, Zeytin Adası, and Domuz Adası are among the stops. After exploring these islands, you visit Kleopatra Hamamı, Bedri Rahmi Bay, Göbün Bay, and Şövalye Island. This route is a mesmerizing experience before heading to Yassıca, Hamam Bay, and beyond.
Tersane Bay – Ağa Port: Historical Charms
Tersane Bay has a historical significance as an ancient shipyard. Then, you reach Ağa Port for a short swimming break. Ağa Port leads to Kadırga, Serçe Bay, and Bozburun.
Selimiye Bay – Orhaniye: Coastal Tranquility
Orhaniye Bay's protected structure is ideal for water sports. After exploring Selimiye and enjoying a good meal, you proceed to Bencik and Çiftlik.
Bencik – Çiftlik: Night Stops
Bencik's secluded structure makes it perfect for night stays. Çiftlik Bay features a magnificent beach and clear waters. The journey then takes you to İnceburun.
İnceburun: Refreshing Break
İnceburun offers cool waters for a refreshing break. Following a quick swim, you head to Knidos.
Knidos – Bodrum: Ancient Marvels
Knidos, an ancient city where the Aegean and Mediterranean meet, offers historical marvels to explore. After Knidos, your blue cruise journey concludes in Bodrum.
Blue Cruise with Gulet Charter
Chartering a gulet is one of the most convenient and advantageous options for blue cruises. You can choose a gulet that fits your budget and preferences, embarking on the blue cruise of your dreams. Gulet chartering offers numerous advantages during the blue cruise experience. Bodrum's captivating climate, seas, coves, beaches, and natural beauty make it a significant destination for blue cruises. The Bodrum-Göcek route promises diverse beauty and excitement at every turn. Start planning your blue cruise adventure today to immerse yourself in the deep blue sea.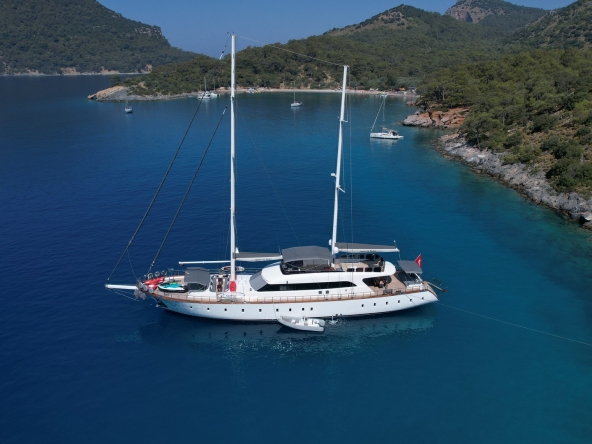 Unique Bays to Explore with Blue CruisesUnique Bays to Explore with Blue Cruise in Turkey The...