Fethiye Gulet Charter Guide
Fethiye is a popular destination for gulet cruises, offering a remarkable experience to explore the stunning coastline and nearby islands. A gulet is a traditional Turkish wooden sailing vessel, typically equipped with modern amenities, that provides a unique and comfortable way to enjoy the beauty of the sea.
When chartering a gulet in Fethiye, you can embark on a tailor-made journey along the Turquoise Coast, discovering hidden coves, secluded beaches, and charming coastal towns. Here are some highlights of a gulet cruise in Fethiye:
Göcek Islands: Sail to the nearby Göcek Islands, a cluster of picturesque islands known for their pristine bays and azure waters. Swim, snorkel, or simply relax on the deck, enjoying the serenity of these secluded paradises.
Butterfly Valley: Visit the enchanting Butterfly Valley (Kelebekler Vadisi), a hidden gem accessible only by boat. Marvel at the lush greenery and cascading waterfalls while spotting various species of butterflies that call this tranquil valley home.
Oludeniz: Cruise to Oludeniz, a renowned coastal resort area famous for its breathtaking Blue Lagoon. Take a refreshing dip in the crystal-clear waters or soar above the picturesque landscape on a paragliding adventure.
St. Nicholas Island: Explore St. Nicholas Island (Gemiler Island), known for its ancient ruins and Byzantine-era churches. Climb to the top of the island for panoramic views of the surrounding coastline and enjoy a stunning sunset.
Cleopatra's Baths: Visit Cleopatra's Baths (Hamam Bay), where ancient ruins meet crystal-clear waters. Legend has it that Cleopatra herself used to swim in these Roman baths, making it a popular spot for snorkeling and diving enthusiasts.
During your gulet cruise, the experienced crew onboard will take care of all the details, including navigation, meals, and ensuring your comfort. Indulge in delectable Turkish cuisine prepared by the onboard chef and relax on the spacious deck, enjoying the Mediterranean breeze.
A gulet cruise in Fethiye offers an opportunity to disconnect from the bustling world and immerse yourself in the tranquility of the sea. It is a chance to explore hidden gems, indulge in luxurious relaxation, and create lifelong memories in one of Turkey's most beautiful coastal regions.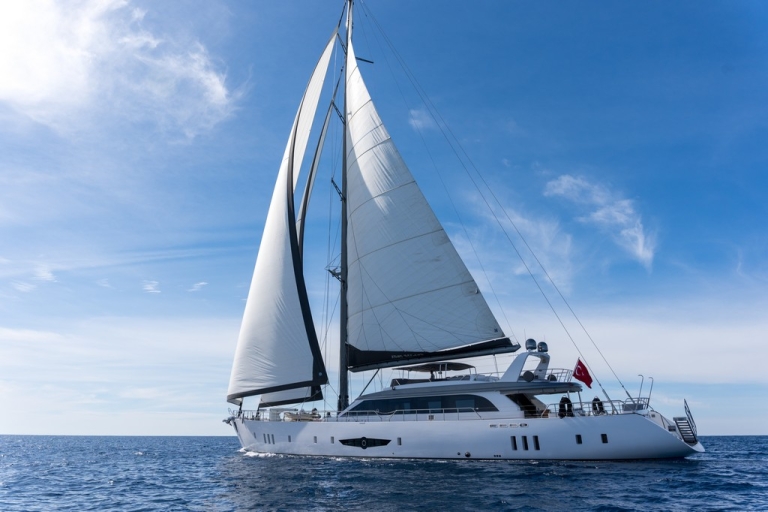 Fethiye, various types of gulets are available for charter, each offering unique features and characteristics. Here are some common types of gulets you can find in Fethiye:
Classic Gulets: Classic gulets are traditional wooden sailing vessels that maintain the authentic charm and character of Turkish craftsmanship. They typically feature a spacious deck area, comfortable cabins with en-suite bathrooms, and cozy indoor lounges. Classic gulets often have a mix of sails and engines for sailing and motor cruising.
Luxury Gulets: Luxury gulets provide a higher level of refinement and luxury, with stylish and contemporary designs. They offer spacious cabins, elegant furnishings, and a range of modern amenities such as air conditioning, entertainment systems, and jacuzzis. Luxury gulets often have professional crews to cater to your every need, ensuring a premium cruising experience.
Deluxe Gulets: Deluxe gulets combine the charm of traditional design with modern comfort and amenities. These gulets are usually larger in size, providing ample space for relaxation and entertainment. They often feature spacious decks, multiple lounging areas, and luxurious cabins, making them ideal for larger groups or those seeking an elevated level of comfort.
Ultra-Deluxe Gulets: Ultra-deluxe gulets represent the pinnacle of luxury and sophistication. These gulets are designed to provide the utmost comfort, privacy, and opulence. They boast spacious cabins with en-suite bathrooms, lavish interiors, high-end furnishings, and top-of-the-line amenities such as swimming pools, gyms, and dedicated crew quarters. Ultra-deluxe gulets offer an unparalleled level of luxury and are perfect for those seeking an extravagant yachting experience.
The specific types of gulets available for charter in Fethiye can vary based on the Platin Yachting and availability. When planning your gulet charter in Fethiye, it's recommended to consult with reputable charter companies like Platin Yachting, who can provide detailed information about their fleet and help you select the gulet type that best suits your preferences and requirements.
Fethiye Gulet Charter Video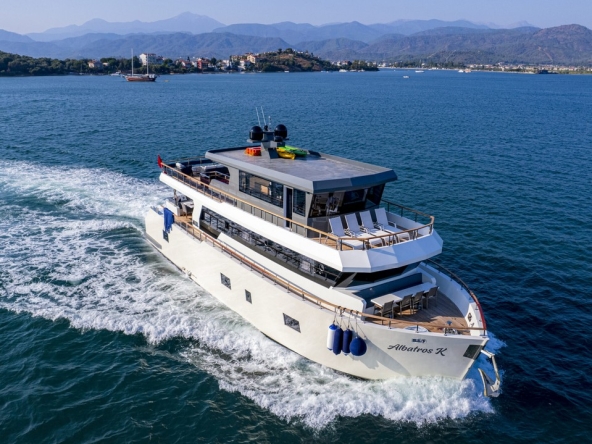 Beds:

6

Bath - WC:

6

26

Meter

Guests:

12

Motor Yachts, Trawler
Details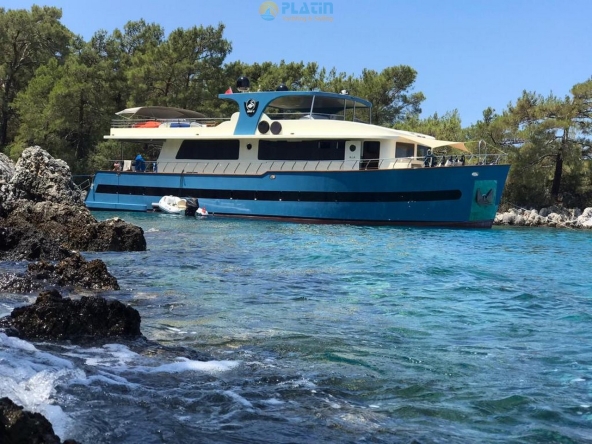 Beds:

5

Bath - WC:

5

26

Meter

Guests:

10

Motor Yachts, Trawler
Details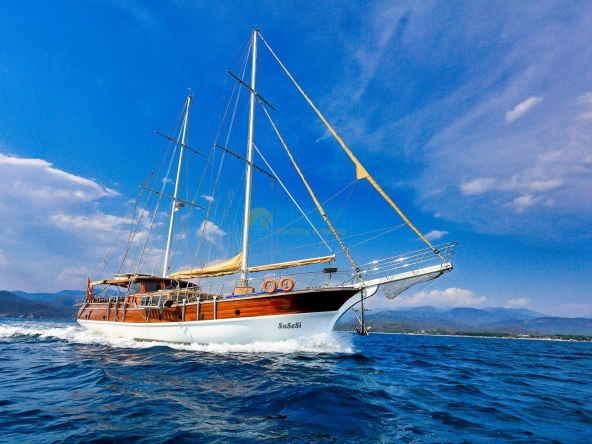 Beds:

5

Bath - WC:

5

25

Meter

Guests:

10

Gulets, Luxury Gulets
Details