Gay Gulet Charter
Gay Gulet Charter Gay-friendly gulet charter is very popular in the LGBTQ+ community these days. As a lesbian or gay couple, if you want to take a boat holiday with other people from your culture without being under any pressure or stress, our gay gulet charter service is for you. For your comfort, the boat crew is carefully selected on the gay-friendly boat tour. And all personal preferences are respected here. By choosing our gay gulet charter service, you can enjoy both your freedom and the freedom of the blue seas.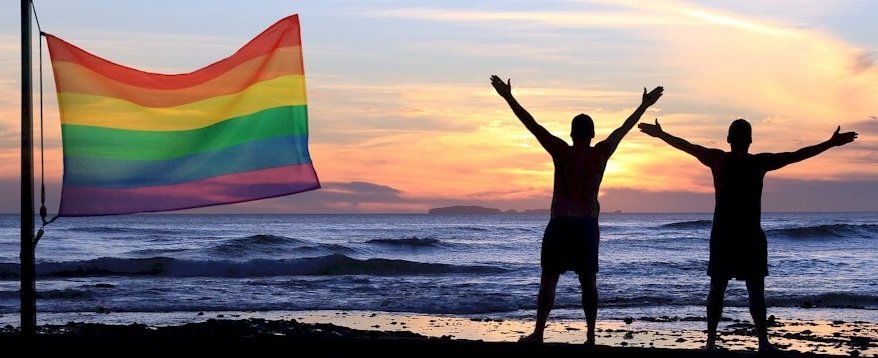 Gay-Friendly Boat Tour
Although gay gulet charter service may seem discriminatory at first sight, it is preferred by many gay and lesbian couples. Although society is becoming more and more modern, judgmental people are still part of society. While gay people are often tolerant of being judged, it is sometimes not pleasant to be judged, especially during vacations when it's time to relax. That's why we're proud to offer our gay-friendly boat tours to the entire LGBTQ+ community. In addition as a 100% gay-friendly business, we would like to emphasize that you can benefit from all of our services. Click for various boat tours we offer.
Gay Gulet Boats Features
As Platin Yachting, we are Turkey's largest yacht and sailboat rental agency. We have 100's of different gulets, yachts, sailboats, and motor yachts. Our gulet boats, which are especially preferred for summer holidays. Gulets are traditionally made of wood and driven by their sails by wind power. Our gulets offer a very relaxing holiday with many comfort features and technological infrastructures. Gulet boats can have various sizes from 2 cabins to 12 cabins. In this way, it is a kind of boat that appeals to both private charter and crowded groups. Having a sea vacation on gulet boats with large sizes and wide decks is a highly preferred enjoyable activity.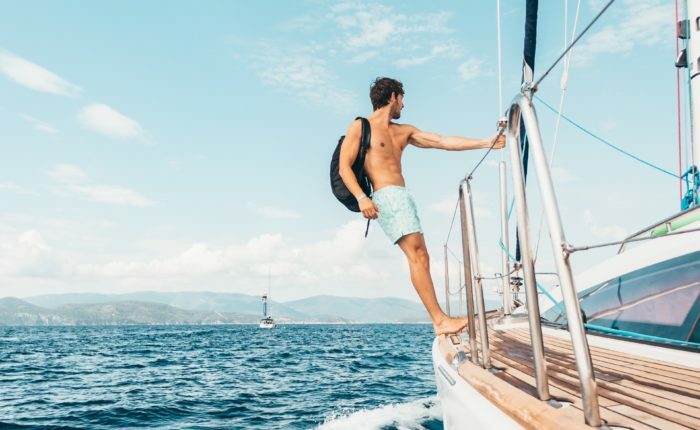 LGBTQ+ Gulet Charter
There are various services we offer in LGBTQ+ gulet charters, unlike others. The most important of these is to carefully select the person who will work on the gulet and make sure that they are gay-friendly. In this way, you can enjoy your holiday without any discomfort. In addition, we offer a variety of optional activities for gay gulet charter. Please call for details.
Gay Gulet Charter Prices
Gay gulet charter service prices are no different from the prices of our other services. The price may slightly vary depending on the number of people. If a sufficient number of passengers is reached, a fixed price is applied. You can choose our gay gulet charter service with your group or you can also join our tours organized at regular intervals. Various factors determine gulet charter prices. According to these factors, gay gulet charter prices may differ. Listed below are all the factors that determine the prices:
Number of passengers
Gulet boat to be preferred (click for seeing all gulets)
Size of the gulet
Travel duration
Number of crews required
Travel route
Food and drink
Extra services
You can visit our contact page to get the additional information and make a reservation. Have a gay holiday.
Gay Gulet Charters in Turkey and Greece

In recent years, there has been a notable shift in the travel industry towards greater inclusivity and diversity. This progress has extended to the world of luxury yacht charters, with the emergence of gay gulet charters in the breathtaking destinations of Turkey and Greece. These charters offer LGBTQ+ travelers a safe and welcoming environment to embark on a memorable journey, surrounded by stunning coastal landscapes and the warm embrace of a diverse community. Join us as we delve into the world of gay gulet charters, where everyone can experience the beauty of the Mediterranean while being true to their authentic selves.
The Concept of Gay Gulet Charters:
Gay gulet charters provide LGBTQ+ travelers and their allies an opportunity to enjoy a luxury sailing experience tailored to their needs. These charters offer an inclusive space where guests can fully embrace their identity, feel comfortable, and connect with like-minded individuals. The emphasis is on creating an environment that celebrates diversity, fosters inclusivity, and promotes a sense of belonging.
Destinations: Turkey and Greece:
Turkey and Greece are prime destinations for gay gulet charters due to their stunning coastlines, rich history, and welcoming cultures. From the turquoise waters of Turkey's Aegean and Mediterranean coasts to the captivating Greek islands, these regions offer idyllic settings for unforgettable sailing adventures.
Itineraries Designed for Bliss:
Gay gulet charters curate itineraries that highlight the best each region has to offer. Sail along the Turkish Riviera, exploring hidden coves, ancient ruins, and vibrant coastal towns like Bodrum and Göcek. In Greece, immerse yourself in the magic of the Cyclades or Ionian Islands, visiting iconic destinations such as Mykonos, Santorini, or Corfu. These itineraries strike a balance between cultural exploration, exhilarating water activities, and relaxation, ensuring a well-rounded experience for all guests.
Luxurious Gulets and Personalized Services:
Gay gulet charters feature luxurious and well-appointed gulets, traditional Turkish wooden sailing vessels. These vessels offer comfortable cabins, spacious decks, and modern amenities. Experienced and LGBTQ+-friendly crew members provide personalized services, ensuring a seamless and enjoyable journey from start to finish.
Celebrating Community and Connection:
One of the key aspects of gay gulet charters is the opportunity to connect with a diverse community of travelers. These charters attract like-minded individuals from around the world, creating an atmosphere of camaraderie, friendship, and shared experiences. Guests can enjoy social gatherings, themed parties, and engaging activities that foster a sense of community and celebration.
Embracing Local Culture and Cuisine:
Gay gulet charters embrace the local culture and culinary delights of the regions they visit. Indulge in delectable Mediterranean cuisine, savor traditional flavors, and explore the vibrant LGBTQ+ scenes in coastal towns and cities along the way. This allows guests to fully immerse themselves in the local culture and forge meaningful connections with the local LGBTQ+ community.

Gay gulet charter in Turkey and Greece provide LGBTQ+ travelers with an extraordinary opportunity to explore stunning coastlines, embrace their authentic selves, and connect with a diverse and welcoming community. These charters celebrate inclusivity, foster a sense of belonging, and create unforgettable memories against the backdrop of the Mediterranean's awe-inspiring beauty. Whether you're seeking adventure, relaxation, or connection, a gay gulet charter promises an extraordinary journey where everyone can embrace their true selves and experience inclusive bliss on the open waters.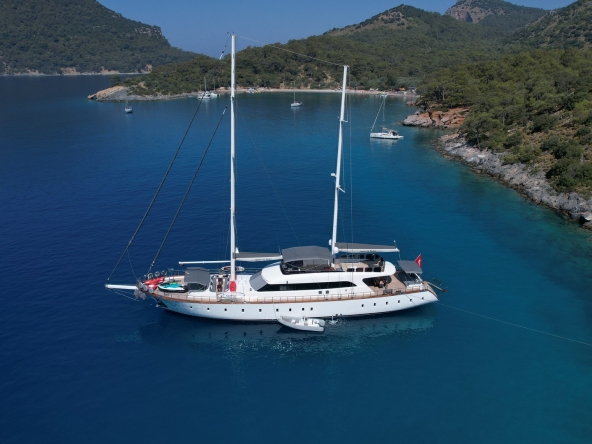 Unique Bays to Explore with Blue CruisesUnique Bays to Explore with Blue Cruise in Turkey The...