Luxury Yacht Charter
Do you want to run away from the urban life pressure, work stress, and the burden of daily responsibilities? That is our pleasure to make seems-impossible-to-do real. As Platin Yachting & Sailing, we invite you to explore the dazzling blue waters and beautiful bays via Luxury Yachts. Luxury Yacht Charter allows you to charter not only a yacht but also a blue dream. Besides, you can escape into where you will be charmed by the world of extraordinary.
Want to learn more and contact us to meet heaven? Here is: https://www.platinyachting.com/contact/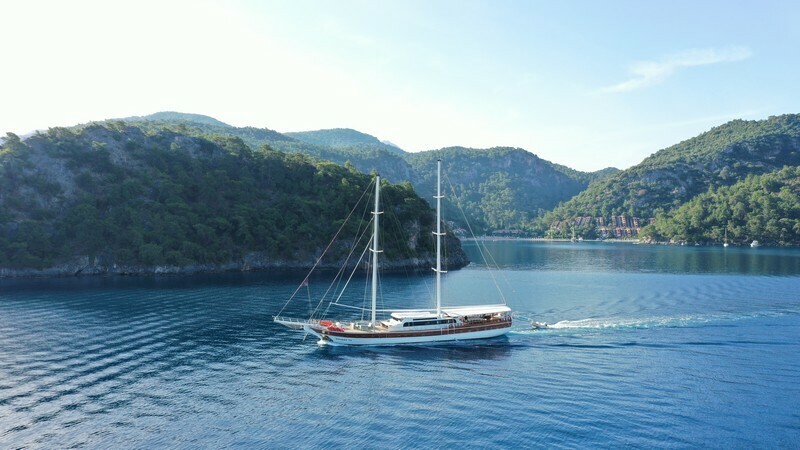 Turkey Luxury Yacht Charter
Turkey has a charming nature with its unique beauties. Especially the dance of the green nature and the sea in harmony, which you will witness in the coastal areas will enchant you. For you to enjoy all these beauties we offer you the best, luxurious, and unforgettable vacation experience. With the Yacht Charter option of Platin Yachting & Sailing, you can explore the Turkish coasts, the unique Mediterranean beauty, and the Aegean Sea as heaven-like as Greek mythology. Having a holiday reminiscent of the Gods of Olympos is no longer a dream with the luxury yachts that Platin Yachting & Sailing offers!
Luxury Yacht Charter and Blue Voyage
You will redefine the beauty throughout the blue voyage journey via Luxury Yacht as you experience such wonderful natural scenery. As Platin Yachting & Sailing, the different model yachts that we offer you and that you can charter to explore paradises are as follows:
YACHT TYPES
Different yacht models are charged differently. Each yacht model has its unique atmosphere, and each one will create great memories that you will remember life-long as you remember a catchy tune.
YACHTS BY CABIN
Luxury Yacht Charters and Rentals
You can charter a yacht for a comfortable and luxurious vacation experience that will increase the joy during your sea voyage. The yachts you will chart are full of facilities to enhance the quality of time you spend with your loved ones. Below are the facilities of luxury yachts:
Indoor/outdoor dining areas
A fully equipped bar
American bar
A fully equipped kitchen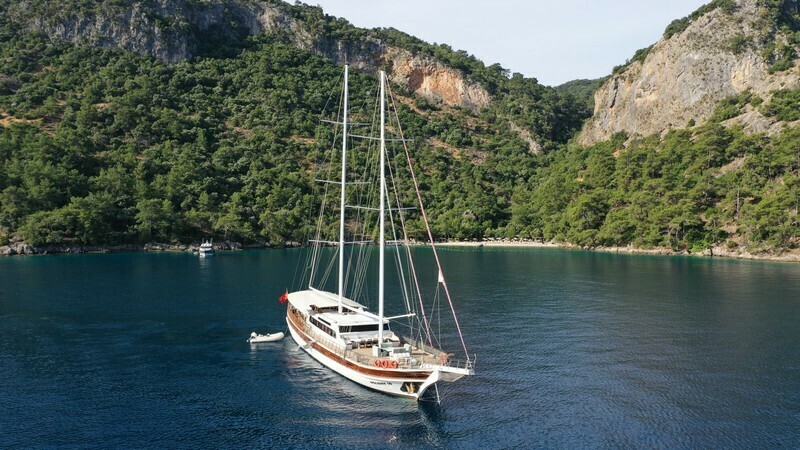 Tourism industry workers specialized in the service sector (they have their rooms in the yacht and are only there to serve you during your cruise. Also, personnel request is optional.)
You can choose from our selection of gulets, bareboats, motor yachts, trawlers for all your luxurious vacation dreams! Thanks to Luxury Yacht Charters and Blue Voyage vacations, joining and being a part of private trips with your friends and loved ones is no longer impossible! You can enjoy and cruise for fun adventures with them, witness spectacular views of the Aegean Sea has, and share unforgettable memories. To charter a yacht and have a great vacation experience with your loved ones, you can reach us by clicking: https://www.platinyachting.com/rent-yachts/
As Platin Yachting & Sealing, as a company that has been in the tourism sector for a long time, we are aware of the demands of all our customers and offer our services of the best quality. Try a Luxury Yacht vacation, and you won't regret it!