Diving Charter Turkey
Diving Charter Turkey There are two options for joining my diving tours. You can rent the cabin only and share the boat with the adventurers from all over the world, or you can rent a private boat and choose your own route with your friends or family on your private boat with your special service team, cook and captain. Whatever option is appropriate for you, it will be a new day of exploration every day in the Aegean and Mediterranean waters. Rather than trying to discover this entirely different world in one day as it is in day tours, you discover each day on a different route in a week's time.
If you are planning a private boat rental on a weekly diving tour, you will be able to specify all the details from menu to route. There is public equipment available on the boat that you can use for diving, but we recommend you bring your own clothes and supplies.
Diving Charter Turkey
Day Tour Program
All our guests are invited to a daily diving tour organized every day during the season. Whether to experience, whether to know swimming, not to have equipment, etc. Nothing prevents you from doing your diving. We are doing everything. You just seem to go to the sea and we apply the following program:
Meeting – We welcome guests and guests arriving at 9:50 am in the port.
Starting Tour – At about 10:00 pm we leave our tram stop and go to there that we will perform the dives.
First Dive – We perform the first dives in groups from 11:00 am to 1:00 pm in area.
Lunch – Lunch from 13:00 to 14:00 on the boat.
Second Dive – We go to a different spot between 14:00 and 16:00 and perform second dives.
Returning from Lima – We are returning to lima from 16:30 to 17:00 and say goodbye.
Do we have to know swimming for diving?
No, you do not have to know to swim for diving. Even based on our experience, we say, non-swimmers are better than those who know.
How old can we dive?
Our instructors decide if anyone can dive or not. The minimum standard dive time is 15 years old.
Do we dive on our own?
No. We have a professional dive instructor with you.
Are we diving all day?
No. While diving in groups, diving under a group of water, the rest can sunbathe on the boat, go to the sea, snorkel.
How long is the dive time?
Under normal conditions each dive is about 20 minutes.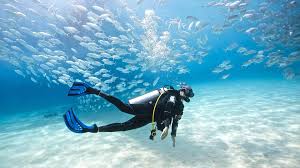 MAIN PORTS