Diving Charter Turkey
Diving Charter Turkey There are two options for joining my diving tours. You can rent the cabin only and share the boat with the adventurers from all over the world, or you can rent a private boat and choose your own route with your friends or family on your private boat with your special service team, cook and captain. Whatever option is appropriate for you, it will be a new day of exploration every day in the Aegean and Mediterranean waters. Rather than trying to discover this entirely different world in one day as it is in day tours, you discover each day on a different route in a week's time.
If you are planning a private boat rental on a weekly diving tour, you will be able to specify all the details from menu to route. There is public equipment available on the boat that you can use for diving, but we recommend you bring your own clothes and supplies.
Diving Charter Turkey
Day Tour Program
All our guests are invited to a daily diving tour organized every day during the season. Whether to experience, whether to know swimming, not to have equipment, etc. Nothing prevents you from doing your diving. We are doing everything. You just seem to go to the sea and we apply the following program:
Meeting – We welcome guests and guests arriving at 9:50 am in the port.
Starting Tour – At about 10:00 pm we leave our tram stop and go to there that we will perform the dives.
First Dive – We perform the first dives in groups from 11:00 am to 1:00 pm in area.
Lunch – Lunch from 13:00 to 14:00 on the boat.
Second Dive – We go to a different spot between 14:00 and 16:00 and perform second dives.
Returning from Lima – We are returning to lima from 16:30 to 17:00 and say goodbye.
Do we have to know swimming for diving?
No, you do not have to know to swim for diving. Even based on our experience, we say, non-swimmers are better than those who know.
How old can we dive?
Our instructors decide if anyone can dive or not. The minimum standard dive time is 15 years old.
Do we dive on our own?
No. We have a professional dive instructor with you.
Are we diving all day?
No. While diving in groups, diving under a group of water, the rest can sunbathe on the boat, go to the sea, snorkel.
How long is the dive time?
Under normal conditions each dive is about 20 minutes.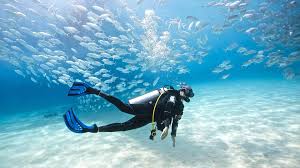 Platin Yachting is a reputable company that offers Diving Charter services in Turkey. They specialize in luxury yacht charters and provide diving experiences as part of their offerings. Platin Yachting is known for their high-quality services, attention to detail, and commitment to customer satisfaction.
When booking a Diving Charter with Platin Yachting in Turkey, you can expect a personalized and tailored experience. They have a team of experienced professionals who can guide you through the diving trips, ensuring your safety and providing assistance as needed. Their crew members are knowledgeable about the best diving sites in Turkey and can help you explore the underwater wonders of the region.
Platin Yachting offers a range of luxury yachts equipped with diving equipment and amenities suitable for diving excursions. These yachts are spacious, well-maintained, and designed to provide comfort and relaxation during your diving trip. They can accommodate both small and large groups, and their itineraries can be customized according to your preferences.
During your Diving Charter with Platin Yachting, you can expect to visit some of the most beautiful diving spots along the Turkish coast. This may include destinations such as Kaş, Fethiye, Bodrum, or Antalya, where you can explore vibrant reefs, underwater caves, and historical shipwrecks. Platin Yachting will take care of transportation, equipment rental, and other logistical aspects to ensure a seamless diving experience.
It's advisable to directly contact Platin Yachting for specific information about their Diving Charter services, including availability, pricing, and any additional details or requirements you may have. They will be able to provide you with the most up-to-date and accurate information based on your preferences and the current offerings.
Diving Charter Turkey refers to the service provided by companies or individuals who offer diving trips and excursions in Turkey. Turkey is known for its beautiful coastline, clear waters, and diverse marine life, making it a popular destination for diving enthusiasts.
Diving charters in Turkey typically provide guided diving trips, equipment rental, and transportation to and from diving sites. These charters cater to divers of various skill levels, from beginners to experienced divers. They may offer single-day trips or multi-day packages, allowing divers to explore different dive sites along the Turkish coast.
The diving sites in Turkey offer a range of experiences, including underwater caves, reefs, and shipwrecks. Some popular diving destinations in Turkey include Kaş, Fethiye, Bodrum, and Antalya. These locations provide opportunities to explore underwater ecosystems, encounter marine species like colorful fish, octopuses, and sea turtles, and discover historical artifacts submerged beneath the sea.
When booking a diving charter in Turkey, it's important to choose a reputable and licensed operator that prioritizes safety and follows proper diving procedures. Divers should ensure they have the necessary certifications and experience for the type of diving they wish to undertake.
Overall, Diving Charter Turkey offers a chance for diving enthusiasts to explore the stunning underwater world of Turkey's coastline, discover its marine biodiversity, and create memorable diving experiences.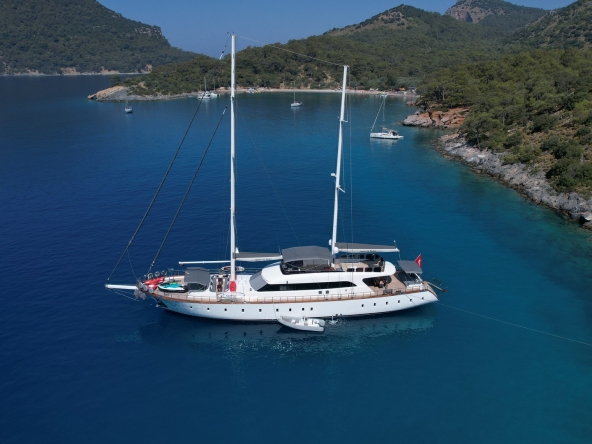 Unique Bays to Explore with Blue CruisesUnique Bays to Explore with Blue Cruise in Turkey The...